Nowadays, to experience sharp sensations and flows of adrenaline, it is not necessary to visit roller coasters or to jump with a parachute; it is simple enough to go to a hairdresser in Madrid. One genius and innovative stylist can transform this easy and monotonous process into a real adventure! This is due to his replacement of scissors and machines for samurai swords, steel talons, and even a brazing torch!
An odd technique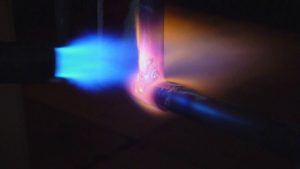 Due to this original way of approaching haircutting, Alberto Olmedo has been nicknamed by his clients as the Spanish "Edward Scissor-Hands". In his craft, Alberto utilizes an authentic set of tools to cut the hair of his clientele: torches, whips, swords and sharp steel talons. At first, the sight of these might spook away prospective customers; however, the stylist guarantees the safe usage of the weapons.
The process
The client lays the head back, while Alberto starts his work with two swords, leaving the cutting approximately even. The curling ends of hair are eradicated through the use of a brazing torch with the temperature of the flame reaching nearly 1300 degrees Celsius! For different forms of hairstyles, Olmedo uses different sets of weapons. Finishing forms are applied through the use of the steel talons, which according to the innovative stylist add volume to the concluding work.
Additional information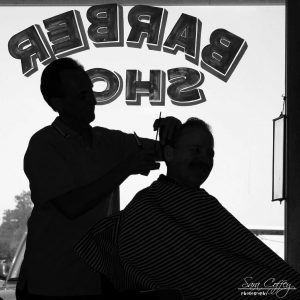 Given we are in the of information, it is possible to find videos that show how this stylist performs his tricks for the camera. It is possible to argue that the usage of weapons is a marketing tool, however, the results prove Alberto's professionalism.
Although the styles may seem mostly for women, the amount of men interested in experiencing a "medieval" form of cutting hair is also overwhelming.
His website contains more information regarding times, prices and more details about his craft.