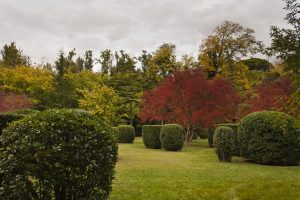 Whilst visitors to Madrid could spend an eternity exploring the riches of the city, there are many small cities  and towns in close proximity which are well worth a visit.  With the spring weather upon us, promising a hot summer to come, many locals are fleeing Madrid on weekends to get some fresh air, open space and see some heritage sites.
A brilliant city for a day trip from Madrid is the Royal city of Aranjuez.  Situated only 40 kilometres to the south of Madrid, it's easily accessible, and offers a wealth of history, parks and gardens, monuments and gastronomic pleasures.
A brief history
A Royal site since 1178, Aranjuez has maintained a place in Spanish history throughout various reigning monarchs and ruling Catholic orders.  Since the construction of the Royal Palace in the 16th century, Aranjuez has been the official spring residence of the Royal Family.  Since the reign of King Philip II in the 15th century, only those belonging to the Royal Court were allowed to reside in the city, thus, the town's impressive architecture and formal layout was designed with this in mind.  The main industries of the city now are tourism and agriculture.
What to do
The historical sites and things to do are too numerous to mention, but for a starting point, be sure to check out the following:
The Royal Palace – This white stone and red brick palace dates from 1387, and successive alterations have left us with the impressive neoclassical facade we see today.  It houses important art collections, and  whilst open to the public, is still an official residence of the Royal Family
The Royal Gardens – dating from 1750, the Royal Gardens offer manicured formal gardens, a maze, wooded areas, fountains and waterworks, busts of Roman emperors, and endless nooks and stone benches
Stroll along the river – take a stroll along the border of the gardens where you'll  see the abundant Royal swans, and the spillway of the mighty River Tagus
Fountain – breathtaking in its scale and beauty, the fountain of Hydra was designed in 1661 by Martinio Regio
Casa del Labrador – A neoclassical Palace of the Royal Family, this UNESCO listed building is worth a visit for the impressive facade and gardens
Eating
The city caters well for tourists, and thus there is no shortage of places to eat and drink.  For tradition with a touch of class, check out Casa Pablo, with their Michelin-starred menu, and for a relaxing meal or drink with a beautiful riverside view of the Royal gardens, head to Jardin del Principe.
Getting there
One of the great things about Aranjuez is that it's easily accessible.  If you have a car, the A4 freeway provides a direct route from Madrid to Aranjuez in under 40 minutes. RENFE trains run about 12 times daily from either Madrid Atocha or Madrid Charmartin stations, with direct trains arriving in as little time as 31 minutes.  Tickets are €5 each way.