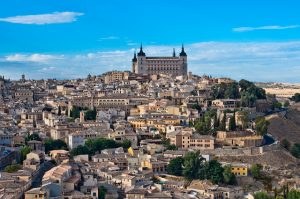 Visiting a new city and exploring all that it has to offer can be very exciting, but when you travel you aren't always limited to only sightseeing in one city.  There are often many beautiful and interesting sights in neighboring cities and the surrounding areas. If you want to see more and make the most of your trip, you can plan a day trip outside of the city. Many major cities, like Madrid are surrounded by smaller, but still charming cities of interest. Take time during your weekly rentals to spend a day away from the major cities, and explore.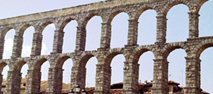 Tips for Day Trips
When planning a day trip, you want to make sure that you plan your time efficiently, so you can see everything you want to in the span of just one day. Make sure to get an early start to your day. You never know how long your commute may take, and leaving early ensures that you have plenty of time to do everything you want, especially in case anything goes wrong. It is best to make an itinerary of everything you plan to do and keep it with you all day. Keeping an itinerary helps you manage your time and a great way to make sure you always have your itinerary with you is to keep it on your smartphone. Always carry cash with you on your day trip in case there is a problem with your bank card and you are unable to use it while away from the city you are staying in. Most importantly, make sure to have fun. Planning is important but sometimes spontaneity is also fun.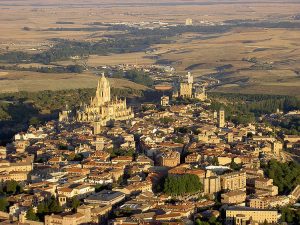 Where to Go
When visiting Madrid there are many beautiful and historic places nearby that one can take a day trip to.  Toledo, which is 33 minutes from Madrid by high speed train, has been declared a World History site and is a beautiful hillside city where famed Spanish artist El Greco spent his life.  Segovia is 90 km Northwest of Madrid and is famous for its Roman architecture such as monasteries and aqueducts, which are beautifully preserved. There are numerous places to explore while on vacation in Madrid. It is always important to do research and find a place that interests you and will make a great addition to your vacation.
Day trips can extend the experience of your vacation. You are not limited to staying in only one city throughout the duration of your trip. Exploring nearby cities can provide you with a memorable trip and a chance to enrich your vacation by sightseeing throughout the area, for a limited cost. Day trips allow for a vacation from your vacation, an opportunity to get away from the same holiday apartment rentals that you see every day of your trip. A day trip, can be busy and seem long, as it takes up an entire day, but the ride there offers you a chance to relax. Slow down and take your time enjoying the journey, and relish in the beauty and history of the region.