When you travel, you get the chance to experience the culture and the diversity a country has to offer. An enjoyable and exciting way to experience this culture is to be lucky enough to attend a festival, exhibition or a trade fair while on your travels. Festivals and other such events are fun and memorable. When planning your trip you should research nearby and upcoming festivals and events, and make time for them while on your vacation. Spending time around the city can provide you with beautiful, classic culture, but if you take a break from the old town apartments, Madrid can also bring modern art and life.  One stunning showcase that happens in Madrid is the DecorAcción, turning a neighborhood into a cultural hub.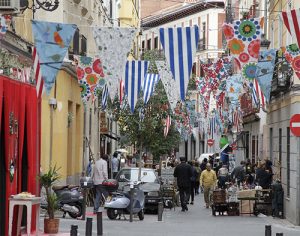 DecorAcción
Taking place in the Barrio des Las Letras District (also known as the Arts District) in Madrid, DecorAcción will turn the streets into a beautiful exhibit of art, presentations, installations, concerts, theater and much more. The neighborhood is decorated, bringing colour and life to it.  All along the streets, the shop windows and interiors and facades are stunningly changed into works of artistic design by many architects, artists, and interior designers. Throughout the neighborhood, galleries and shops contribute to the exhibits. DecorAcción offers tourists and locals alike the chance to explore intriguing exhibits, shop and experience a great artistic neighborhood.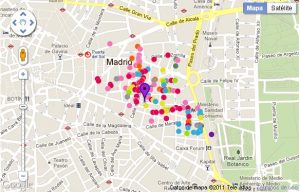 Travelling During Festivals
Travelling during the festival season can be more difficult than travelling during the off season. If there is a festival or exhibit that you want to attend, you must be sure to plan your trip early. Try to reserve a room and find transportation as soon as possible. The earlier you iron out the details of your trip, the better your chance of successfully being able to attend the festival. As well, be prepared to have to plan out your day in a detailed manner. Streets can be crowded and you may not be able to hit every attraction you want to. Be sure to figure out how you will manoeuvre around the city and know when all the exhibits you want to see will occur. Planning everything out can help you have a fun time.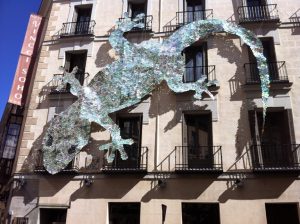 Travelling around and attending festivals, exhibits and fairs is a memorable way to experience all that a city has to offer. You can learn about the history and culture of a city, while witnessing the beauty and have a fun time that you may never forget. DecorAcción in Madrid is an exhibit of beauty, taking a simple street and turning it into large works of art, transforming the ordinary into the extraordinary. Make time on your vacation to check out the local exhibits, and when planning your trip, check to see if there are any festivals happening while you are vacationing. This could be a once in a lifetime chance. Try to experience as much as you can while on vacation because you never know what you see, from luxury Madrid apartments to beautiful and culturally enriching festivals.
If you have been to DecorAcción in Madrid, or have any other festival stories you want to share, please let us know.