Anyone who knows anything about the city of Madrid will be well aware that Madrilenos (the people who live in Madrid) love their soccer. However they may be surprised to discover that Madrid actually is home to three soccer teams, not just the giants of Real Madrid but also cross city rivals Atletico de Madrid and Rayo Vallecano as well as. Getafe, who are situated within the Metropolitan area and can often be classed as being from Madrid.
While there will be very few soccer lovers who would choose to live in Madrid just so they can see the cream of Europe's football teams in action if work or circumstance brings you to the city, then it is definitely a bonus. Before you take off to see Cristiano Ronaldo and friends in action, you should take a moment or two to call in on the ShMadrid rental agency to find what's doing in the way of apartment rental. If you are in the market for furnished apartments and studio ShMadrid are more or less guaranteed to have something that will suit your taste and your budget..
When it comes to Madrid and soccer, as far as the global stage is concerned, there is only one team the fabulous Real. While most leading Spanish clubs have a rich history going back more than a century, we are Madrid were one of the first to come to international notice with their fabulous team of the Fifties, who won the European cup five times in a row. Known to all in the world of soccer as the "meringues" because of their traditional all white soccer strips, Real Madrid have traditionally attracted the cream of soccer players not only from all of Spain but throughout the world. The famous stadium, the Bernabeu is capable of holding more than 100,000 soccer fanatics and is filled to capacity for every home game. In modern soccer there is still no team that gets close to Real in terms of achievements both on the domestic and European stage. Anyone who finds themselves living in Madrid when either a local derby is taking place between Real and Atletico, and even more so when an "El Classico" match between their archrivals SC Barcelona is going on in the city will tell you that atmosphere is truly electric before during and after the match.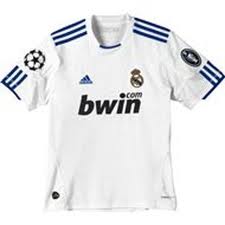 With Real Madrid featuring regularly every season in the final stages of the European Champions League then a chance to see some of Europe's top class teams in action against them makes for an unforgettable experience.
To be fair to the very few residents of Madrid who are not so interested in soccer, when the league programme has it that both Real and Atlético are due to play at home , local authorities have made it a rule that cannot play in the city on the same day to avoid the inevitable traffic snarl ups . It is common practice for soccer matches in Madrid to be played on Sundays with kickoffs being at around 5 PM local time during the winter and a little later during summer months so that the players and fans won't have to stand in the heat of a summer day .
So hopefully soon when the next match day gets underway in the city you will find yourself leaving your ShMadrid apartment and on your way to see your heroes in action.