Are you a fan of Broadway musicals? Well, there's no need to head all the way to New York, New York, because Madrid has several blockbuster Broadway shows right here in town.  Madrid is a culturally rich city, with an abundance of theatre, live music, classical concerts and even musicals.  Okay, so, here's the rub: the musicals are in Spanish!  But, it's an exciting and fun way to have a night at the theatre hearing your favourite familiar show tunes with a new twist. A great way to practice your Spanish, too!  If you don't let the language barrier put you off, you'll find high-quality performances and a fun night out at one of Madrid's musicals.
Performances are always changing, and smaller limited-run and fringe shows abound, but here you'll find some of the major, long-running shows currently playing in Madrid, as well as tips for getting the best seats at the best prices.
El Rey León (The Lion King)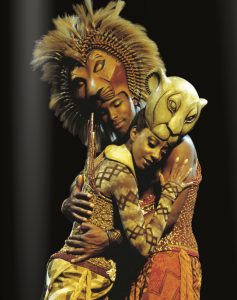 Disney's long-running classic, adapted to the stage by brilliant director Julie Taymor, features music by Elton John and Tim Rice.  This production of The Lion King has been running for 6 years in Madrid, with millions of visitors making it a sell-out hit.  Due to its popularity, tickets are usually best purchased in advance, although you may be lucky.  Language will be no barrier, what with the familiar songs, and awe-inspiring scenery and African-inspired puppetry.  (El Teatro Lope de Vega, Gran Vía 57, Madrid)
Priscilla, El Musical (Priscilla, Queen of the Desert)
This touching and hilarious musical, derived from the Australian film of the same name, is fun for the whole family.  Three drag queens set out in a bus across the Australian desert, venturing to perform and to find themselves, and end up finding more than they bargained for!  Incredible costumes and knock-out performances will thrill you so much that you'll want to return for a repeat viewing, making Priscilla, Queen of the Desert the number one selling musical in Madrid.  (Nuevo Teatro Alcalá, Calle de Jorge Juan 62, Madrid)
Cabaret
"Wilkommen, Bienvenue, Welcome" to the Madrid production of the Kander and Ebb classic, Cabaret.  Made famous by the OScar-winning film of the same name starring Liza Minelli, Cabaret contains many of your favourite show tunes, such as "Maybe this time", "Money makes the world go around", "Mein Herr" and "Wilkommen".  A fun romp with harrowing undertones, Cabaret will make you laugh and cry.  (Teatro Rialto, Gran Via 154 Madrid)
Buying tickets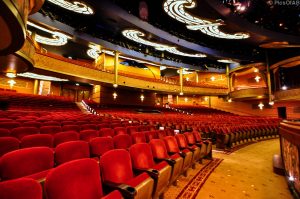 Some popular musicals, such as The Lion King, will often be sold out, especially on the weekends.  But it can be worth turning up at the theatre to purchase discounted tickets at the last minute.  There are several ways to make an advanced booking for all shows, using online booking companies and ticket agencies. Usually, there is a surcharge, but they can often find you a good deal, and group bookings can often net you a nice discount.
Try some of the more popular ticket agencies: