This week saw the first games of the 2013/2014 La Liga season, when both of the Madrid teams starting off with victories.
At the Bernabeu Stadium, one thing for sure is that, things are liable to be a lot quieter this season thanks to the departure of José Mourinho to Chelsea being replaced by the considerably more subdued Carlo Ancelotti. So far most of the squad assembled by Mourinho have remained intact, with no high profile signings either in or out. However with still two weeks to run before the summer signing window is due to close anything can happen especially at Real.
At Atletico, the club finished one of the best seasons in years under Diego Simóne, and is looking forward to competing in Europe, as well as picking up some kind of challenge to the big guns of Real and Barcelona.
Yesterday evening they were particularly impressive defeating Sevilla by three goals to one, away from home thanks to a double from Diego Costa. Real got off to much more of a stuttering start against Real Betis, who actually took the lead before Kareem Benzema, equalized and new signing Isco scored the winner.
There were a lot of eyes on Christiano Ronaldo, who is reported to be interested in leaving the club and returning to Manchester United. At the same time speculation continues on what will become of the massive signing of Gareth Bale of Tottenham Hotspur. If Tottenham Hotspur can be persuaded to part with their rising superstar, many players are expected to be on the list of dispensable to pay for his reported $150 million fee.
No matter what happens Madrid will remain one of the most exciting cities on the global football scene during the coming season and the place to be to see soccer played at its highest level.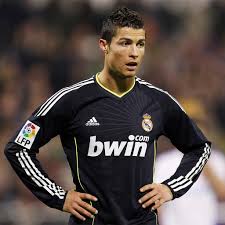 If for any reason you plan to make an extended stay in Madrid, then probably your first priority will be to find a decent apartment to live in. To make that particular search so much simpler, and then why not reach out to ShMadrid, either through their highly informational website or by popping into the conveniently situated Madrid city center offices. ShMadrid have a tremendous reputation for helping new arrivals to the city, looking for affordable accommodation, thanks to the wide choice of apartments that ShMadrid always has to choose from, designed to fit every taste and budget.
So when it comes to choosing a team, then the team at ShMadrid should be number one when it comes to finding the right apartment.