So you are in desperate need of a haircut but you don't have a clue where to go? And you don't want to fall into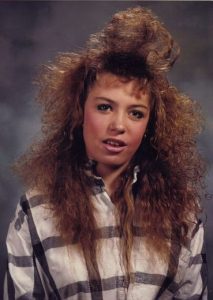 the arms of this crazy, never listening Spanish hairdresser who all of the sudden cuts all your precious hair off? Or gives you this crazy, half shaven, Rihanna lookalike hairdo saying you look absolutely fabulous while you just want to cry and cringe away in a corner? Thinking frantically in the meanwhile how you will pass by the next month by not meeting anyone? And how you will manage not to show up for work during a whole month as you know that once you´ll go you will be the laughing stock of the whole office?
Ladies, don't despair, in order to avoid all the above described situations, I checked with my closest friends in the city and here below you can find the real insider tips of where you can get an abfab haircut in Madrid:
My friends recommendations:
1. José Navarro STUDIO     –Ask for José-
Calle de la Ballesta, 11
Metro Callao o Gran Via
915 23 84 83
Recommended by friend Petra (kind of shortish hairdo). I must say she always looks fabulous when she walks out of this salon and I know this by the fact as we normally meet up afterwards for drinks, taking advantage of the super hairdo day she is having then (I recommend you always take advantage of these days, as you never know for sure how the hairdo will look later on once you have showered). Always live in the moment ladies, just like the Spanish do: carpe diem, carpe diem.
2. Ribelli Peluqueros – Italian flair-
C/ García de paredes 15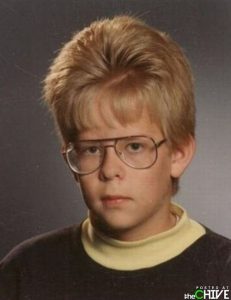 Metro Iglesia
Telephone: 914461617
Recommended by friend Zoë (Jennifer Anniston coupe). Zoë normally also looks pretty stunning when she walks out of Fabio´s salon (I also go with her on after hairdo drinks). It did happen to her once though that Fabio had her waiting for more than an hour before it was her turn, as Fabio sometimes takes on clients who just hop in without having an appointment. So make sure not to let this happen to you by insisting that you cannot wait longer than ten minutes when you make your appointment, so he can take that into account. I know exactly how that works, and if you will not be clear enough he will let you wait and as he is kind of the most wanted hairdresser in Madrid, he will always have customers coming in anyway.
3. Azul de Rizos -Curly hairdo´s for a fair price-
C/ Eloy Gonzalo, 26 (Madrid)
Metro Iglesia
Telephone: 915916929
Recommended by friend Andrea (long, super curly hair), Andrea didn't had much to add except that they always did a proper job. So I checked their website and it's a franchise and the English version of the page does not work of course. Andrea´s hair in general looks pretty great though so for sure this will be a safe bet as well.
4. Shimada Kemp   –(100% Californian)–
C/Torrecilla del Leal 8
Metro Antón Martin
Telephone: 910067706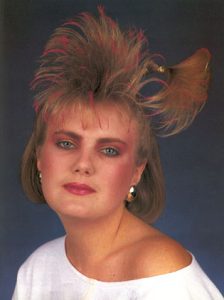 Shimada is recommended by friend Ewa, (slightly curly, half long hair). She just loves Shimada she told me and he does speak 100% English as he is originally from California. I must say that I am impressed by the pictures of the hairdo´s on his website, they all look good in my opinion, very well adapted to the client too. He is also on youtube with some videos if you want to check him out before you make an appointment.
5. Corta Cabeza            -Super modern haircut with free beer included-
Calle Corredera Baja de San Pablo, 47
Telephone: 915 21 85 95
This salon, with probably the most original name of all salon's in Madrid, comes recommended by Diego´s sister, who is kind of a superfashionista Madrilenia, and is located in the heart of the modern Malasaña area. You are always welcomed with a free drink here and nobody will look weird if you order a beer with your haircut, as most clients who drop by in the afternoon do the same thing. The owner, Luciano, worked as a hairdresser before in the UK and if he is not there check with Miguel, who used to cut in another super modern, famous salon called Juan Por Dios, also located in the Malasaña area. If you are dying for a super modern haircut this is the place to go.
Peinatetu    – ZEN style, for a complete image boost-
Travesía de San Mateo 10
Telephone: 913910459
This last one is recommended by friend Carlos and he just knows the guy as they did a small video on him and Carlos said he was really nice, but I don't have any real info about his cutting skills, so take that into account. The hairdresser's name is Alberto Lloret and he has a particular own philosophy regarding haircuts and how it should make women feel. In short, he cuts and organises get-togethers for girlfriends where he advises what is the best way of doing their hair or makeup in a ZEN sort of way. Maybe it's worth trying this out with this depressed friend who just got dumped or to check out on a bachelorette party.
NOTE: Some of the above hairdressers are probably not complete English speaking but I am sure they will at least make an effort to understand you anyway they can, and you will receive a great haircut anyway. Just make sure that it's always clear how much hair they can cut off as this seems to be an issue sometimes whenever there is any "Spanglish" involved.
Poor people´s hairdresser
Students from the Marco Aldany School -2,99 EUR haircut-
C / Madera 5 y 7
915 325 150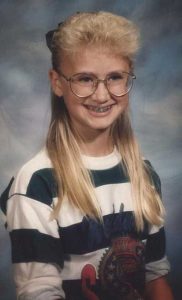 This one is recommended by myself as it is incredibly cheap (very handy if you are a poor journalist like me and nobody wants to pay accordingly for your incredible well written, handy and funny information). This hairdresser is also only suitable for people with an easy hairdo (just like me) as I would not risk any drastic changes here. In this salon you can get cut by professional tutors but also by students who train to be a hairdresser. Don't expect super quick service here but in general it works pretty well and the students are always supervised by a teacher too. The last time I went I only had to pay 2,99 euros for my haircut and also didn't have to wait very long either. They also do colouring, starting up from 6,99 euros. The students also offer all kinds of other beauty treatments as well but I haven't tried that out yet. You already can have a manicure for 5 euros and a pedicure for 8. A teacher cut costs 10 euros.
English speaking hairdressers in Madrid (who neither me nor my friends have tried out):
Alex Douglas, The English hairdresser in Madrid
+34 636837143 (responds to whatsapp)
Alex does home visits.
Makeup by Sarah Miller – 622525391
"I consider myself more a makeup artist with hairstyling abilities, seeing as I don't cut or colour. I am based in Madrid and mainly do home visits.
My price range for event makeup is from 50€ to 80€ depending on if the client needs hair as well. For brides my pricing is a little different".
Best Colouring Hairdressers according to the web: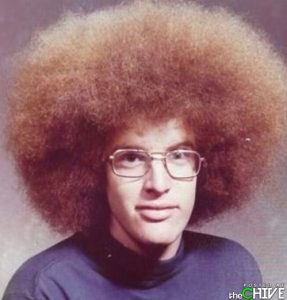 Peque
Avenida Islas Filipinas,18
91 554 55 34
This is where Madrid's mayor, Ana Botella also goes for her haircut, but apparently she doesn't go to often…. This salon is famous for its exquisite colouring methods and the Spanish female customers call it ´el templo del color´…
Mirache
Juan Ramon Jimenez,6
91 457 44 07
Cristina seems to be their best employee, Monday till Wednesday discount on colouring, they apparently only use natural products.
Ines Estebanez
Velazquez 100
91 575 50 19
Specialised in the ´natural blond´ look…whatever that maybe here in Spain.. I mean if you are gray you are still being called blond sometimes here…
CELEBRITY FAVOURITES

Salon44
Calle Valverde 44
915 227 179
Bimba Bosé and Elena Anaya are regulars here.
Le Coiffeur
Calle de la Palma 34, Madrid
Alaska & Mario´s favourite hairdresser although I am not sure if that's a good recommendation, you will definitely walk out of here with the most modern hairdo on the block, that's for sure.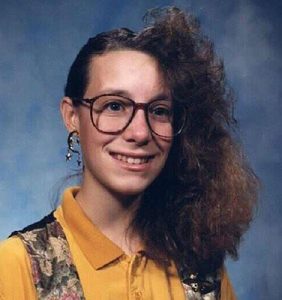 Salon Cheska
Calle Velázquez 61, Madrid
One of Supermodel Inés Sastre´s favourite salons.
Ángel Ostáriz
Calle de Fernández de los Ríos, 62, Madrid
Apparently Elsa Pataki cut her hair short here after she had her second baby.
Best hairdresser in general according to the web:

Jacques Dessange Paris
C/ Claudio Coello, 57
Tel: 915 776 722