Visitors to Madrid will have no shortage of amazing food to try.  Madrid specialties such as tapas, hams, and other Iberian cuisines are tasty and satisfying.  But there are times when nothing really satisfies like home comfort foods.  Luckily, expats and visitors to Madrid will find their food from home in plentiful supply, no matter what the product.  From sweets and snacks, cereals and meals, to condiments and coffees, Madrid boasts plenty of places to satisfy your home comfort food cravings.  Check out the list below to enjoy the flavours of home.
Taste of America
Taste of America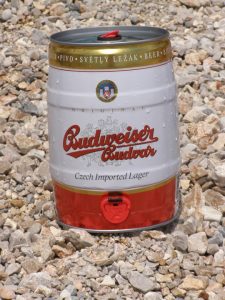 is a complete American Supermarket, where you'll find pretty much anything you could desire from back home.  Some examples include:
Candies and chocolates: (Reece's, Hershey's, Jolly Ranchers, Junior Mints, Oreo's, Cinnamon gum)
Breakfasts and cereals: (Cheerios, Fruitloops, Pop Tarts, Lucky Charms, Pancake mixes and syrups)
This is a small chain with branches across Madrid (Click here for a list of locations) , but for the full range, be sure to check out their head store in the Chamberí district (Calle de Cea Bermúdez, 58-60, 28003)
If you can't get to the stores in person, or prefer the convenience of online shopping, they also have an online catalogue from which to choose.   Just click and add your purchases to the online shopping cart, and expect delivery within 7-14 days, depending upon availability of items.
Sabores del Mundo
Sabores del Mundo is not an exclusively American products store, but you'll find what you're looking for here.  As the name implies, "flavours of the world" are importers of grocery products from all corners of the globe.  Their almost 400 products in stock from the USA include:
Beverages: (7up, rootbeer, eggnog, Mountain Dew, Budweiser, other beers and soft drinks)
Condiments: (sweetcorn relish, Jack Daniel's BBQ sauce, Tabasco sauce, Cranberry sauce, Paul Newman sauces and dressings)
If you have any cravings that you're unable to satisfy from off the shelves, the helpful staff will do their best to track down and order anything you want for your to collect in-store.  (Calle del Doctor Gómez Ulla, 10, 28028)
The Shop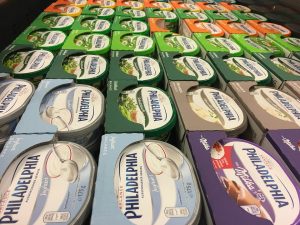 At this convenience store, you will find all manner of products from the USA and Britain.    Some of their American products include:
Meals: (Kraft Macaroni Cheese, canned chillis, canned meats and hams, American soups and chowders)
Snacks: Nachos, Rollups, popcorns, full variety of Pringles, jerky, chips, nuts and seeds)
Come and chat to the friendly staff and breathe in some nostalgic fragrances from home. (Avenida de Europa, 20, Local 6 Pozuelo de Alarcon, 28224)