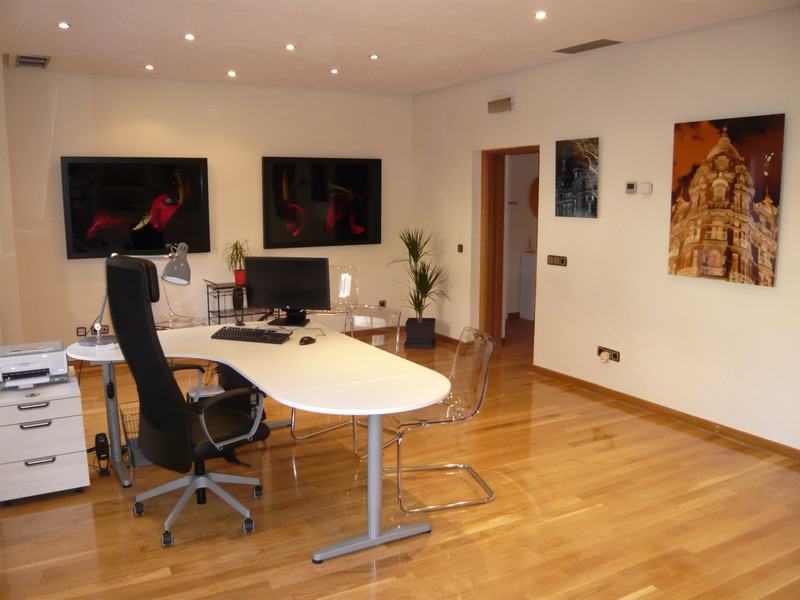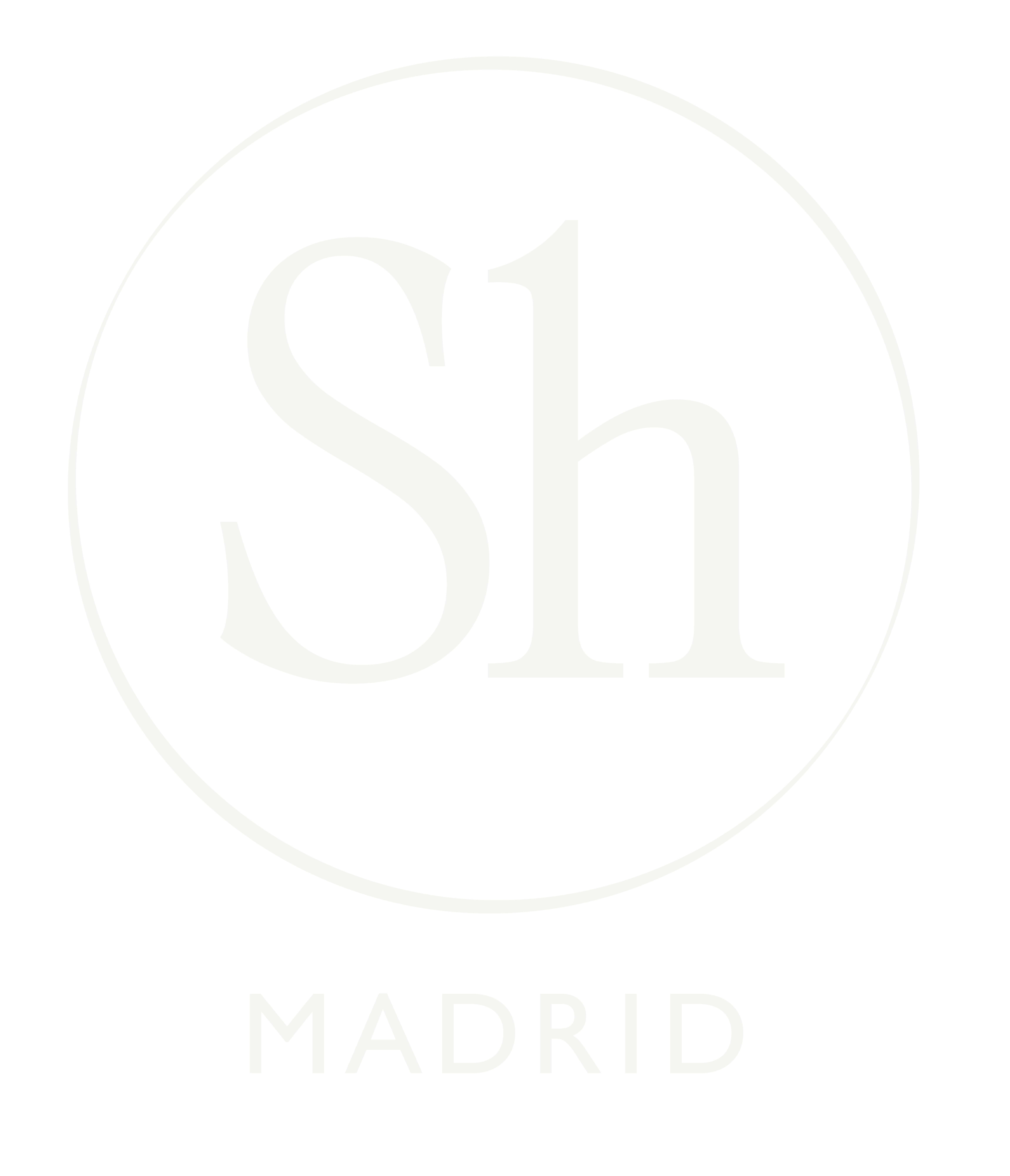 ShMadrid
is a group of professionals with different backgrounds that are part of an exciting corporate project which
came about in the year 2000.
We were originally involved in
sorting people
out both in terms of
apartment rental in Madrid
. To this end we have an extensive portfolio of flats, apartments, studios, lofts and penthouses, magnificently equipped and located
in the best enclaves of Madrid.
We also have
vast professional experience
in real estate mediation, both in the purchase and
sale of properties
.
We have gained the trust of the most
prestigious entities, companies,
business schools and national and international universities.
Contact
Ayala Street 74 1º Z
Address
Ayala Street 74 1º Z -
28001
Madrid
Eduard ItoizPresident ShGroup
Josep SenaFinancial and Human Resources Director
Ferran MestresFinancial Deputy Director
Dolores MoralesFinancial & Administrative Officer
Laia Embun OrsQuality Manager and Financial & Administrative Agent
Martina MartíFinancial & Administrative Officer
Paula Baus i MartínPurchasing, Financial & Administrative Agent
Cristina ResbierAdministrative Officer
Adrià GirolSEO Manager
Pau GuichMarketing Specialist
Andrea RubioCommunity Specialist
Elio Saltalamacchia
Erik PerdigonesTech Lead
Isaac PalacioSystems Manager
Dayrene Fundora GonzalezIT Specialist
Jordi TorrasIT Specialist
Alba Calero Haro
Valenti SoleyKey Account Manager
Bruno FornKey Account Officer
Juliette VermeeschKey Account Officer
Marc BernatKey Account Manager
Patricia TaboadaKey Account Officer
Alex EguigurenKey Account Manager
Josep CabelloKey Account Officer
Javier Puyo FornielesKey Account Manager
Jeff KarkoudrianKey Account Officer
Claudia BatlleKey Account Manager
Miguel Angel de MoyKey Account Officer
Ricard MenalKey Account Manager
Martí MeseguerKey Account Officer
Maxime GuittonCustomer Service Coordinator
Elodie CaillaudPartnership Responsible
Cristian RoigSales Representative
Naomi MoriceauSales Representative
Fernando Mota PérezSales Representative
Samuel Urribarri
Raul BrionesKey Account Manager
Montse RuizKey Account Manager
Alejandro BlancoKey Account Manager
David VasquezKey Account Officer
Mariangela TerlizziKey Account Officer
Sara DuràKey Account Officer
Jorge MartínSales Representative
Jose Luis BlancoSales Representative
Lucas DellacasaSales Representative
Hugo RebollarComercial Assitant
Alba Calero Haro
Aline BacheletDeputy department Manager
Andrea Castells i LunaKey Account Manager
Iván CastroCheckin Agent
Raidel Thompson DandieCheckin Agent
Eduardo OlavarrietaCheckin Agent
Camila BecchiaCheckin Agent
Nadia Delfina ÁlvarezCheckin Agent
Aaron Castro MilanCheckin Agent
Valentina Fierro
Rafael CuzziSales Representative
Roger GrandaSales Representative
Cristina CapetaSales Assistant
Cristina Carrasco
Elena VillanuevaInterior Designer
Eva RuizInterior Designer
Laura HernándezInterior Designer
Denys DobryninMason, skilled brickworker
Mykola ShulzhekoMason, skilled brickworker
Armen KharatyanMason, skilled painter
Elmir Ribero de LimaMason, skilled painter
Sergii VasylievFurniture Specialist
Sofía UrribarriOffice Manager
Jose Augusto SuñenKey Account Officer
Luz MandaradoniProperty Finder
Jorge AlfaroKey Account Officer
Judith PachecoHousekeeper
Raquel PerezDepartment Manager
Jordi GoixartMaintenance Specialist
Alejandro Ardevol PontnouMaintenance Specialist
Txema BuenacheMaintenance Specialist
Verónica Nicolli AlbalaInsurance consultant
Beatriz AndradaHousekeeper
Gabriela ArdonHousekeeper
Marta GonzálezKey Account