Smartphones have become synonymous with time saving, helping us accomplish tasks swiftly, from messaging, email, banking, to finding our way around.  Visitors to Madrid will find a pretty well laid out city, and plenty of friendly locals to help them get where they are going. But there are several smartphone apps which can be invaluable for those trying to navigate the city, and especially using pubic transport.
Do you want to have your parking guaranteed when you arrive?
Ulmon Madrid Offline
Map Ulmon offers one of the best and most comprehensive off-line maps for major cities.  Whilst most devices have map apps built in, or Google maps, these are of no use if you're a traveller not wanting to use up all your network data in one go. Ulmon's offline map is great here, because it offers all the interactive features of Google maps, but without needing any internet connection.  There are also brilliant features such as tourist guides, places to see, and restaurant ratings and recommendations.
Gomaps
Gomaps is the official Madrid community bus service app.  Madrid has a fantastic and huge network of buses, and there's no better way to find your way around them than with this app.  Live updates up to the second will tell you when your bus is about to depart, and an alert will notify you when it's time to disembark. Brilliant!
City Mapper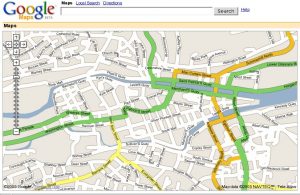 Citymapper is THE complete travelling and transport app.  Originally a London-based app, they have grown to include other major cities, including Madrid.  Simply type in your travel destination, and Citymapper will tell you the speediest way to get there, listing several routes and modes of transport.  The details are incredible – not only will it tell you down to the second what time your bus or train will depart, it will tell you which metro carriage is the most convenient for your exit, and which metro exit will be closest to your destination!
Metro de Madrid
Sometimes, all that is needed is a simple off-line map to give you an overview of the metro network, so you can compute your own routes and changes.  All the fancy, interactive maps such as Citymapper can become useless if you're in an area with no phone network or wifi.  Whilst most underground metro lines in Madrid enable phone coverage, many do not, and it is at these times you'll be glad you downloaded the simple, offline Metro de Madrid app.
BiciMad
Those familiar with Madrid's new public bicycle service will love this app. One of the difficult things about Madrid's (or any city's) bike system can be finding a place to dock your bike once you've finished.  Even if you find a docking station, it may be full, meaning you'll have to ride around to find the next station in a panic before the time limit is over. Well, this app will solve your problems, because an interactive map will show you all the stations in your area, as well as how many docking slots are free. You can also report any  problems, call for assistance, or rate your bike's condition.  A godsend for BiciMad users!