During the past decade Madrid has become transformed and is now one of the most favoured shopping destinations. People from around the world travel here not only to enjoy Madrid shops but also its bars, restaurants and museums as well.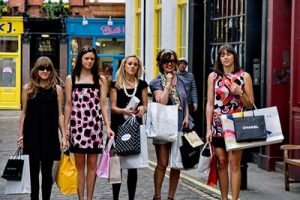 But for those who are only interested in Madrid shopping then of course knowing where to go is vital. But it is also important to note the following. The first thing being that many owners of Madrid shops open them according to climatic demand. This means that they are usually open between 09.30 and 13.30 then close for a siesta. Before then reopening at 16.30 to then close at about 20.00. But during the summer time many shops remain open much later in the evenings. As for the Christmas season the various shopping destination in Madrid get to open every Sunday.
When it comes to luxury shopping Madrid you'll find yourself spoilt for choice. Not only do you have have access to typical Spanish luxury items, you also have access to luxury brands from across the globe. Below are just a few of the best shopping spots Madrid has to offer.
Salamanca District
Considered to be one of the trendiest parts of Madrid. Here you'll find the likes of Goya and Velazquez, as well as Serrano. Plus it is here that stores such as Hermes, Valentino, Chanel, Tod's and Jimmy Choo can be found.
If you want to just enjoy looking in the windows of some of the world's top designers then take a stroll along Calle Serrano. This is where you'll find the likes of Louis Vuitton, Gucci, Manolo Blahnik and Stella McCartney.
Chueca District
Yet another luxury shopping area of the city that you should spend time in when you visit Madrid. As well as being trendy it is also very bohemian. You won't just find designer items here but a few original pieces as well. You are sure to find something here that fits into your budget.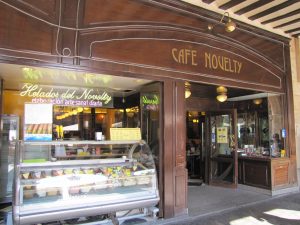 To get here doesn't take look as it is only a short walk from the heart of the city. It takes around 5 minutes of walking along Gran Via to reach this particular shopping destination in Madrid.
But it isn't all about the shopping in this part of the city. Why not rest your weary feet and your purse by enjoying some delicious cakes or pasteries in one of the many pastelerias.
Gran Via
This part of the city features a great deal on every tourist's itinerary because of its unique atmosphere. It may not seem as authentic as it did, but it still offers you an exciting experience.
One of the best shopping spots to visit in this part of Madrid is El Corte Ingles. This is one of the countries most famous shopping centers and dominates the area. The store is made up of several buildings in this area, and is home to the most comprehensive collection of designer brands. Within it you'll find the likes of Bulgari, Dior, Armani, Gucci, Loewe, Hugo Boss, Cartier and Louis Vuitton.