Madrid is a culinary paradise, offering everything from restaurants serving traditional Iberian fare, modern Mediterranean and classic French, Italian food, Japanese, and also street vendors and market stalls selling everything from local hams to African Maafes.  An elegant, three-course evening meal can become quite pricey in Madrid, so the best way to sample some of the best restaurants for a fraction of the cost is to keep an eye out for the "menu del dia".  Most daily lunch menus range from €10-15, and include wine and dessert.  Here are some of the best in Madrid:
Ginger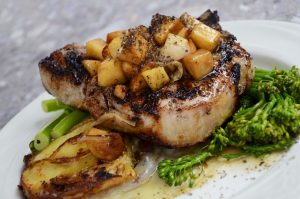 If you like some fancy surrounds and modern designs without the hefty price tag, Ginger is a great place to stop for lunch.  The decor is impressively chic and the staff will make you feel right at home.  The three-course lunch menu is sure to satisfy; for €10 you will be able to choose from a new daily menu of Spanish and international dishes.  Included are a starter, main, dessert, plenty of fresh-baked crusty bread and a wine or beer.  The portions are really generous, as is the wine, which comes in a 400ml carafe per person!  (Plaza del Ángel, 12)
La Venganza de Malinche
True Mexican cuisine brings to mind fresh, buzzing, zingy, lively, spicy flavours, and these adjectives and more only begin to describe the brilliant food at La Venganza de Malinche (your waiter will happily explain the meaning of the restaurant's name!)  This authentic Mexican restaurant has three branches in Madrid.  The restaurants also have a bar and lively nightlife, but that doesn't mean you'll find typical bar food – this is really some of the best Mexican dining to be found just about anywhere! A fantastic lunch menu of €10 gives you a starter, main dish, dessert, and beer or wine.  Try the incredible Centro Azteca (slow-cooked chicken in a velvety chocolate sauce) or the Centro Pastor (pork stew with guacamole and caramelised onions).  (Various, for example, Plaza de San Martín, 2)
La Finca de Susana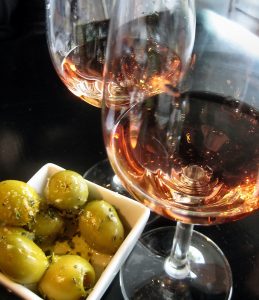 La finca de Susana is another Madrid restaurant offering a €10 lunch menu, where one can dine in the beautiful light-filled main room.  Try the black rice with muscles, and the heavenly Crema Catalan for a typically Spanish dessert.  Coffee is included along with all you'd expect: starter, main and dessert.  The staff can be a bit spiky, but the atmosphere is generally inviting and the food delicious.  Try to get in a bit early to miss the Madrid lunch crowd and avoid queuing. (Del Príncipe, 10)
Restaurante Momo
This one is a little more relaxed, with simple (some might say "worn") decor, and a young, artsy crowd.  But, the home-style food at Restaurante Momo is scrumptious, and the lavish servings will make sure nobody goes hungry.  Located in Chueca, it's mostly a gay and gay-friendly clientele, but everybody is welcome.  The lunch menu is available all afternoon, and in the evenings, there's an unusually reasonable evening menu for just €16. (Calle de la Libertad 8)
Let us know if you find some other great lunch menus in Madrid.  ¡Buen provecho!