If you're interested in design in general or considering making a career in interior design, then the branch of the Istituto Europeo di Design in Madrid (IED) may well be worth visiting. Almost all year round, not only do the (IED) put on interesting exhibitions on all the latest efforts of the students and graduates enter your design and furniture manufacturing each event designed to highlight a particular creative moment that the city is embracing.
IED Madrid is a privately owned and managed Centre for Higher Art and Design Education offering official undergraduate degrees in design, which is four years in duration, the internationally recognized IED diploma, which is a three-year course, MA courses, specialization courses as well as short summer courses.
First inaugurated in 1994, IED Madrid was the first Spanish branch of his international organization and is situated in the centrally located Calle Larra.
Students who have already qualified with a degree in design Study for their Masters degree at the Palace of Altamira, a landmark building from the XVIII century situated in the economic and cultural center of Madrid.
IED Madrid offers their students a choice of theoretical classrooms, based around flexible configuration spaces, as well as state-of-the-art computer science and project laboratories. Ideal facilities where creative young people from all over Europe, study all the latest trends in graphic design, motion graphics, 3D animation, fashion design, interior and industrial design as well as the ins and outs of advertising and marketing.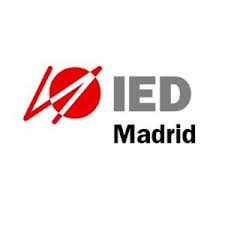 If you are considering studying design, and would like to enjoy the fabulous atmosphere of Madrid while doing so, then the one of the first steps you will need to make will be to find a place to live. For many finding that right apartment can be a daunting task, but not when you have the people from ShMadrid behind you. ShMadrid are regarded as being a major force in the city when it comes to property rentals, and have been in helping new arrivals to find the best place to live in the city in terms of budgets location and value from the wide choice of apartments that ShMadrid always have to in their portfolio.
So if you're thinking of designing a future in Madrid then you should look no farther forward than IED Madrid and ShMadrid to put the pieces together for you.