For all the people happy who are reassigned to live in Madrid through their jobs or going there in order to study, there are just as many who choose to make the city their home simply because it is one of the most exciting and dynamic in all of Europe with a pleasant climate and a warm and friendly people.
Leaving familiar surroundings to experience life in a different place is never easy. One of the first and fundamental steps that anyone should take when deciding to build a nest in Madrid is to find a nice place to live. Apartments can be in short supply in the city, and for someone who doesn't know their way around a friendly face who knows the Madrid apartment scene inside out will be a tremendous benefit. That's why one of the first port of call when they hit the city for those in the know is ShMadrid, rapidly earning themselves a reputation for being one of the key sources of affordable top quality apartments around.
With the problem of accommodation behind them, the next stage for many who want to make a serious attempt to support themselves whilst living in Madrid is to find some form of legitimate income. For those people coming to Spain from a EU or EEA member country then the situation is very straightforward and a work visa will be readily attainable. People coming from other countries, usually North America, will be able to apply for a visa and should be accepted, although the procedure can be sometimes pretty time-consuming. So those arriving from these countries should make sure they have some kind of backup cash to see them through the procedure until the money starts rolling in.
Being a cosmopolitan city, Spain has loads of job opportunities for foreign language speakers, particularly English. Although it is far from the coast, Madrid has a booming tourist industry and there are always jobs for waiters, waitresses, barmen and so on. Anyone with experience in English teaching will always find a niche for themselves, as well as those who can act as nannies for English speaking expatriate families.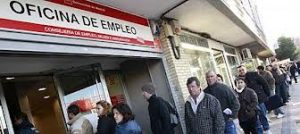 Because it has such a large ex-pat community, Madrid supports a number of websites providing all manner of information for those living in the city, either temporarily or permanently and there are always job opportunities on display.
So if you're thinking of spending some time living in Madrid and you are adaptable in your thinking as far as work is concerned, you should have no problem in supporting yourself, as long as you are prepared to live within a reasonable budget.