While it cannot be argued that the economic situation in Spain in recent years has been far from healthy and unemployment has risen accordingly, in many ways the capital city, Madrid is a bit of an island, especially as far as opportunities to find work are concerned. Anyone considering moving to Madrid who does not have a particular job to go to should not be afraid to give life in the city a chance as there is freely limitless possibilities for hard-working expatriates to take full advantage of their talents, while at the same time helping the Spanish economy to move forward.
While it is sometimes tempting for someone considering living in Madrid to check out job opportunities before they actually make the move, it has become a proven fact that potential employers are much more inclined to take a potential employee more seriously if they already have settled accommodation in the city. That's a good reason why people who want to give living in Madrid a serious chance should be on the lookout for a place to live before they start to check out the job options. The first port of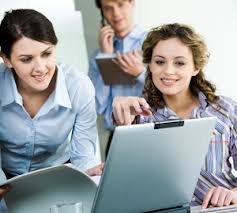 call for those who looking for some short term accommodation until they get there toe in the water should be the offices of ShMadrid, themselves relative newcomers to the city, who will be able to provide  a long list of alternatives for affordable Madrid apartments for rent.
Without problem solved the next stage is to narrow down the field in what kind of jobs available for the expat in Madrid might suit best. As a center for business activity for all the country, there are always openings for foreign language speakers, not only English but for all the major European languages.  Everyone wants to learn to speak English so know a good avenue for checking out opportunities will be English language schools. That means anyone with any kind of teaching experience may well find themselves a niche they are looking for there.
In addition, there are always opportunities for nurses, nannies and child minders among the expatriate communities in Madrid, to anyone having particular talents in that field should begin their search.
Despite the economic downtown, Madrid still greets millions of visitors every year from every corner of the globe meaning that there are numerous opportunities to work in the hospitality industry for foreign language speakers. That could mean working in a bar or restaurant or any of the other jobs involved in dealing with the public.


There are some specific websites and help job seekers in Madrid to find the ideal position. While most of these websites cater for the Spanish speaker there are two : infojobs.net and infoempleo.com. who have a specific section in English for expatriates. Certainly worth giving them a try, although word-of-mouth among the Madrid expat shoot community can generally be more effective.