The Museo del Prado is one of the best known and most popular museums in Madrid, Situated on the Paseo del Prado,  in the center of the city, the Museo del Prado is ranked as the finest museum in all of Spain, and every year attracts more than three million visitors, many of them from overseas.
One of the greatest draws that the museum offers a constant stream of exhibitions and events, featuring the works of some of the world's most well known artists.
One that has proved to be especially popular is the Hidden Beauty exhibition, that has been running for close to six months and has already attracted hundreds of thousands of visitors. The exhibition, made up from more than 250 small-scale works covering more than six centuries of  artistic mastery, contains the works  from 14th century Italian master Fra Angelico to Mariano Fortuny the 19th century Catalan painter.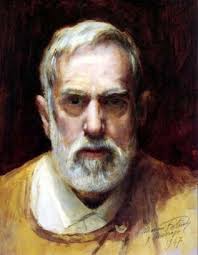 Other artists and  centuries represented at the  Fra Angelico to Fortuny exhibition include Murillo, Bosch, Correggio, Rubens, Velázquez, Teniers,  Goya, Paret, Watteau and Vincente Lopez.
Particularly worth spending some time at, according to those who have visited the exhibition, is the 17th-century section that  focuses on portraiture and still life, with some particularly outstanding pieces of art from Rubens being especially noteworthy.
Another highlight is the space, the design and distribution of the rooms and the fact that all  of the paintings on display  have been placed to the appropiate height so that they can be contemplated and appreciated in every detail by the visitors. A factor that is not always a foregone conclusion at other exhibitions.
If you are contemplating putting down roots in Madrid, then the best piece of advice advice anyone can give you that will help make your apartment hunting go fast and smooth is to make a stop at ShMadrid. ShMadrid are one of the city's most successful and well-liked estate agents, with a first-class reputation for finding solutions to accommodation problems. If you're in the market for an apartment then Sh Madrid are guaranteed to have loads of apartments on offer that will suit every taste and budget.