It's not every time when you get to visit a famous historical landmark you actually get the chance to go behind the scenes, and discover how things were operated a few hundred years ago.
However visitors to the 18th-century Royal Palace (Palacio Real) in the center of Madrid if they arrange their visit well in advance can get a chance to do an insider tour of the original kitchens at the Palace and receive insights into how food was prepared hundreds of years ago for the Royal family or for huge banquets with possibly hundreds of guests.
While everyone who comes to live in Madrid, even for a few months, may not have the budget to live in a Palace, it's always nice to know that there is a company looking for their interests will do everything in their power to make sure that the apartment where they choose to live during their stay in the city will be as near to a palace as they could wish for and at a price they can afford. All that is required is to pay a visit to the offices of ShMadrid, regarded as being among the city's leading estate agents. ShMadrid have all the experience and knowledge to care of all of your accommodation needs. Their friendly and professional staff is willing to help visitors to the city to find the ideal apartment from the many that Sh Madrid always have to choose from.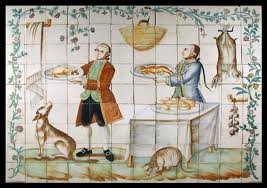 Once your accommodation needs have been taking care of then you can take the time to visit all of Madrid's attractions, with a visit to the Royal Palace being a must. The Royal Palace stands out in the center of Madrid thanks to its unique baroque style designed by a team of Italian architects, especially brought to the city. Particularly outstanding is the palace's famous Throne Room, where you can almost sense the history that goes back for hundreds of years.
Unbelievable though it may sound Madrid's Royal Palace contains no less than 3,418 rooms, including the famous kitchens as well as dining room capable of seating more than one thousand people. A visit to the Palace, and especially for those who manage to get the glimpse of what goes on to get behind the scenes will certainly provide insights of Madrid's rich history.