If you live in Madrid even if you have just rented an apartment you may be wondering how to enjoy the fabulous city of Spain where you now reside. Sure you could hop on your computer and query all sorts of cultural interests and try to find something that fits your lifestyle, or you could do what a lot of people are now doing and that is finding the secrets of Madrid with Madrid Confidential.
What is it?
Madrid Confidential is a website devoted to the secret underbelly of Madrid that provides amazing lifestyle choices for those that are bored of big-city life. The team and Madrid confidential scours the city for unusual places, the best shopping an interesting lifestyle tidbits that provide thought-provoking experiences. The group of special agents started under the founding members of Chloe and Carmen, but now with the team of 11 they are truly capable of finding the best treasures in Madrid. Essentially it is a website that provides information on all the best out-of-the-way restaurants, best kept secret cuisine recipes, fashion extravaganzas, and a whole host of other small pleasures.
How to use it?
Madrid Confidential is a great website that provides amazing information exactly when you need it. You can visit their website by your mobile phone, or their social media pages on Facebook or Twitter and you can even watch some of their creative videos on Vimeo. By signing up for any of their social media pages you will have the latest information directly from their expert team. The secret is to exit your daily routine and focus on the wonderful activities, small pleasures and secret treasures that the team has found or created throughout Madrid.
The Secrets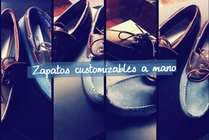 The team at Madrid Confidential provides a list of great activities that will keep your life exciting. Check out their restobar page for the latest chic restaurants or great lounges for a drink. Their small pleasures page presents a number of ways to enjoy the small pleasures in life including great recipes, spiritual awakenings, amusing videos, and even how to eat organic at home. Of course nothing in Madrid would be complete without a complete round up of the current fashion scene. Whether you need advice on haute couture or cheap and chic, the ladies can help you prepare for anything. Food, fashion, or fun not your thing then slide onto the page for culture to find the greatest things to do in Madrid to spice up your life in a cultural way, from music to poetry and everything in between.
The team over at Madrid Confidential truly know how to set a table whether it is in a rented flat in Madrid or at a Terrace Café they can offer something for everyone. Locals and visitors alike have come to appreciate their cheeky style, great fashion sense and ability to find the most interesting and quirky things to do in Madrid. If you need to brush up on all things in the city this is the site to visit.