Madrid Games Week sees the invasion of the city of gaming geeks from all over Europe. Just like gaming conventions in the US, Madrid Games Week a new gaming convention has entered the scene in a blaze of gaming glory. The largest convention of its size in Spain it also hosts some of the largest gaming names in the world including: Sony, Microsoft, Electronic Arts, Namco Bandai, Activision-Blizzard and Games Iberian among others. If you plan on surviving the week than ensure you have a place to flop such as an amazing flat rental in Madrid.
When & Where
The 2014 Madrid Games Week will take place the 16th to 19th October at Feria de Madrid. 2013 was the inaugural year, and was promoted by aDeSe, the Spanish Association of Distributors and Publishers Entertainment Software in collaboration with IFEMA, who was responsible for the development, promotion and organization of the event. Generally the first day of these events are for press only in the following days are open to the public. With the Madrid games week placed between the Paris Games Week in the Milan Games Week, Spain has been placed on the international and European games circuit map.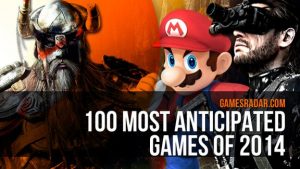 Tips to Survive
As a game lover you will want to pay close attention to this section and how it provides great advice to get the most out of your gaming convention and survive the weekend.
Bring a bag – it could be a satchel or a backpack but with all of the free swag and loot swinging around you will want someplace to put it. Trying to carry it all in your hands or pockets will just make you look silly.
Antibacterial soap – carry a little hand pump of this around with you as thousands of people come in contact with the same game controllers, this will allow you to skip that nasty gamecon bug.
Clean up nice – B.O. (body odour) is not Cologne and with thousands of people crammed together smelling like an armpit is not a great way to meet people. Make sure to shower every day of the convention.
Is this Disney? – It may seem like it with all of the lines you will have to wait in, in order to get your hands on the latest and greatest games from the best manufacturers in the industry. So sit back relax and enjoy the people watching while in line.
Be social – that is right, actually go out of your way while in line to talk to people and find out where they are from and what games are their favourites. You may come away with some new gaming buddies or even a gaming gal.
Bring it – this means a camera, some money and if the venue allows some food. The three most important things you will need during the day to capture your memories and feed your soul, as well as your stomach.
After you have walked the entire Madrid Games Week convention floor it will be time to head back to your apartment rental in Madrid and enjoy its great ambience, or open a laptop and start gaming.