Madrid has been the home to many interesting characters throughout its rich history, and it can be yours too. Be it long term or short term, the answer to finding Flats rental in Madrid can be found at ShMadrid the number one solution for finding furnished apartments and studios in Madrid.
A city as exciting and as cosmopolitan as Madrid is bound to have had its fair share of characters, interesting and talented people who were either born there or chose  to make it their home. These are just a few of the city's leading lights:
Goya
Francisco José de Goya y Lucientes or Goya, as he was known, lived and worked in the city of Madrid during the late 18th century, under the patronage of the Royal Court.  Born in the tiny village of Fuendetodos, in the peripheries of Saragossa, Goya's talent as a painter soon emerged. But it was only when he moved to Madrid, where he was employed painting frescos at the Basilica del Pilar in the city, that his talents become recognised. The peak of his career was when Goya released a series of engraved prints based on Velázquez's paintings.
So impressed were the board of Madrid's Royal Academy that Goya was  appointed Deputy Director of Painting, and was later awarded the role of  court painter. Towards the end of the 18th century, Goya became seriously ill, which affected his work for many years. During the early 19th century, at the peak of the war between France and Spain, Goya gained certain notoriety through his works portraying the horrors of that war, as well as others surrealistic efforts that saw him gradually fall from favour in the Conservative artistic circles of that time.  Goya left Madrid and continued painting in the city of Bordeaux. After his passing, his remains were returned to Madrid. Many of Goya's works can be viewed at the Museo Del Prado.
Ernest Hemingway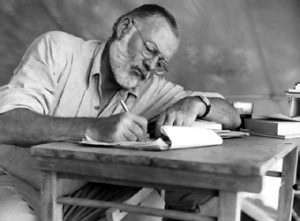 The American literary giant Ernest Hemingway  lived in Madrid during the late 1930s, a tumultuous period in the city's history during which Hemingway covered the events around the Spanish Civil War. But it wasn't all gloom. Hemingway also enjoyed the feverish nightlife that the city still managed to offer, writing one of his famous novels 'To Have and Have Not'  in 1937, as well as his only play, The Fifth Column.
Plácido Domingo
Regarded a one of the most talented tenors in the world, Plácido Domingo was born and raised in Madrid, although he moved with his family to Mexico City when he was still a young man. After finishing a course of study in Mexico, Domingo returned to Europe, making his home in Madrid, where he continue to study and diversify his musical talents, eventually becoming a classical pianist, orchestra conductor  and opera singer. Domingo sprang to international fame as a result of his musical collaboration with other world-famous tenors, José Carreras and Luciano Pavarotti.
Penélope Cruz
Penélope Cruz, one of Hollywood's most famous Spanish actresses, was born in the suburb of Alcobendas in Madrid. Penélope began her career as a dancer and later became an actress on Spanish television. From there, her fame began to spread. She took some time off from her television career to study classical ballet at Madrid's National Conservatory, returning to the small screen only in her early twenties. It wasn't too long before Penélope graduated into films. Her success in the film 'Belle Epoque' would go on to win an Academy Award for Best Foreign Language Film.
Soccer players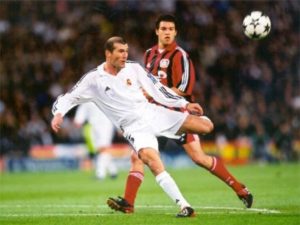 Madrilenos love their soccer, and over the years Madrid has been the home to some of its global talents, drawn from every corner of the global stage. There were Alfredo di Stefano and Ferenc Puskas of the fifties and sixties, David Beckham, Zinedine Zidane and Roberto Carlos, who graced the scene as part of the Galacticos in the nineties, and Cristiano Ronaldo and Kaka, who are stars of today's current championship.
Madrid has always attracted interesting people and will continue to do so because of the stimulating and exciting lifestyle that it offers.