Spain is a country populated by a host of artisans and craftsmen working in some of the more traditional professions, with shoemaking as well represented as any. As you would expect as Spain's capital city, Madrid is home to some of the country's major footwear producers with the Valencia and Alicante districts of the city housing some very large factories slowly involved in the production of shoes, although for a mass market. Those looking for something a little different or handmade will need to work a little harder to find privately owned businesses that produce handmade shoes of all types, sizes and designs to suit every taste. But they are there to be had for those who know where to look.
The same rule applies to those people who have just moved to the city of Madrid or maybe in the market to move from an existing apartment to one that is new and fresh.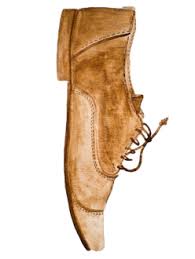 These are the people who are treading a path in the direction of ShMadrid, one of the city's newest yet most popular estate agents. ShMadrid have established a very firm reputation through taking care to help their clients to find the apartment that suits exactly their needs and budget. If you are on the lookout for a new apartment then you will find the friendly and professional staff at ShMadrid ready and willing to help you from the wide selection that ShMadrid always have on offer.
With a place to store all these new shoes taking care of, then it's time to set off on a tour of the city and especially places where you are liable to come across something exciting and unusual in the shoe line. One of the first port of call should be the pedestrian precinct area situated between Puerta del Sol and the Gran Vía, as well as a few of its adjoining streets, were in among the many clothing stores you will find also around some very interesting shoe shops , offering some original handmade designs. Another area worth investigating is the Salesas area a few Metro stops from the pedestrian precinct. The streets worth visiting when you will find some really interesting shoe shops are Almirante, Barquillo Conde de Xiquena and Piamonte.
If you suffer from either a limited budget or imagination that it may be worth your while to visit the Chueca district where a large number of outlet shoe stores can be found, particularly in Calle Augusto Figueroa.
Happy hunting!