Are you looking for a new trendy restaurant to try or someplace to sample the local cuisine while visiting Madrid? Then be sure to check out Dabbawala, an underground tapas bar both chic and comfortable. So whether you are backpacking through or staying in one of the luxury Madrid apartments, you will feel right at home.
The origin of tapas is often debated in local bars, for each region has their own idea of how tapas came to be. One theory is that tapas started out as a piece of bread served with the purpose of covering one's drink to protect it from flies, as tapas means 'a cover or lid'. Tapas have come a long way from the basic bread and olives.
What Are Tapas?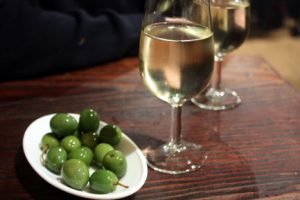 Tapas are little appetizer-like dishes, that originally were served as something to accompany your drink while at the bar. Over time tapas have grown more and more elaborate. Restaurants dedicated solely to tapas have been steadily gaining in popularity. Tapas have grown wildly diverse, specialties differentiating from region to region, and each bar or restaurant putting their own little twist on these dishes result in unique tapas wherever you go. A benefit to having such small dishes is you get to try as many different types of tapas as you want. The little dishes provide a sense of sociability, by sharing food and holding conversations with friends and family in a relaxed atmosphere while savouring the little bursts of flavor that come with each little tapas. You may be skeptical as to how a small appetizer could be considered a meal, but these little dishes are surprisingly filling, and who said you had to have just one? Part of the fun of tapas is ordering many different dishes to sample and share with your dining companions.
Dabbawala Underground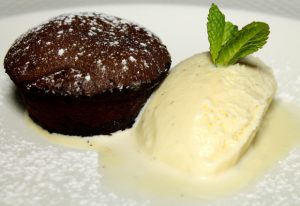 Dabbawala (meaning 'one who carries a box') is a tapas restaurant that has popped up in the Chamberí neighborhood. Dabbawala is actually in the lower level of the building (hence 'underground') and the atmosphere in this restaurant is quite different from the refined feel of the upper level. Completing the underground feel, you'll find a cave-like wall giving the restaurant a rustic, but modern look. The menu is determined by the seasonal produce available in the markets, guarantying a nice fresh meal at a reasonable cost. Dabbawala is an up and coming chic restaurant which has been given a warm reception by those who have been. Along with tasty tapas dishes, Dabbawala also has an extensive wine list and numerous desserts to choose from.
Tapas are a great part of Spanish cuisine, providing people with good food and often good company as well. Next time you're in Madrid stop by Dabbawala and try their tapas. Experiencing this tasty and fun part of Spanish culture will make your stay, whether it be long or short weekly rentals in Madrid, memorable and fun. Go with your family, friends or other travelling companions, and perhaps meet new people in this fun, social atmosphere where you're bound to be in good company. Eating at a tapas restaurant is about good food, good friends, and good memories.