Coming to live in Madrid? If that's the case, first of all congratulations and De nada! (welcome) ! You've chosen one of Europe's most exciting cities to make your home. Once the excitement of making that decision has worn off just a little, then issues of practicality have to begin to set in.
Unless you don't have any accommodation issues, the first logical step is to find a place to stay. As anyone will tell you who has lived in Madrid for any period of time, having an apartment of your own is the best way to experience the city. Rental costs are not that high and if you place you self in the hands of one of the city's leading rental agencies,
ShMadrid it will be too long before you will find yourself with the ideal apartment in Madrid to suit your needs and your budget. If you are planning for a long term, then ShMadrid always have on their books a wide choice of furnished apartments and studios. ShMadrid are your answer for coming up with a solution to your rental problems.
Once you have your eye on the apartment your choice, and even before you have moved in, the next step in putting down roots in Madrid is to open a bank account. As a city that has seen tens of thousands of people from all over the world come to live there, if even for a little while, then the banking system is very well versed in handling the successful integration of foreign visitors and you will have no problem in opening a bank account in the city.
All of that is required is that you meet the following criteria: 
You must be able to prove that you are at least eighteen years of age.

You must be able to produce proof of your identity with can either be a passport or identity card from your country of origin.

You must be able to provide either proof of occupation (a rental agreement) or an employment contract or employee pay slip. If you have neither of these then the bank will still open a bank account for you if you can produce a letter from a professional body such as an accountant or lawyer who will vouch for your credibility, proof that you have some form of income from a foreign country such as a pension or disability payments. If you are staying in Madrid as a student then production of your student card will also see the account being open.

In recent years, some of Spain's leading banks have requested that new account holders produce a utility bill or even a driving licence for final proof of identity as part of an international drive to curtail money-laundering.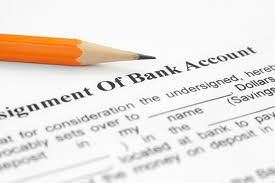 While it may sound a little formidable, in 99% of the cases, opening accounts takes no more than one business day. However it is well advised to arrive in Spain with some pocket money as the procedure of being issued a cheque-book or ATM/ debit card can take a few days
If at all possible, for matters of convenience, it is always better to wait to decide exactly which region of Madrid you will be living in before opening your bank account, so that you can be close to your particular branch. Spain has more than its share of banking groups, although only the leading ones are equipped to open foreign bank accounts. So before you open an account with a bank it is best to ensure that they do deal with expatriates, and, unless you are totally proficient in Spanish, there is someone in the branch that speaks your language.
If you are planning to live on income from abroad it is also worth checking out costs of handling international transfers which can vary from bank to bank. Spanish banks are among the most advanced in Europe so this should be no problem in accessing your account through the Internet as well as making any necessary transfers such as paying your monthly rental account or other utility bills without ever needing to visit the branch.
If you are applying to stay in Madrid for more than six months, it will probably be worth considering opening a permanent residence account, which will provide you access to a wide range of services as well as more generous interest rates if you plan to keep money on deposit. Once you have succeeded in opening a bank account, then you have successfully taken another major step in making ShMadrid your home.