Looking for something to do with your partner on a cold winter day? Here are some activities for a romantic day in Madrid.
Cooking together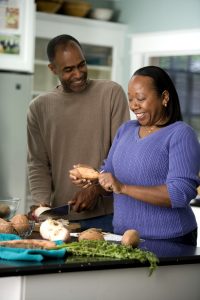 Cooking can be a fun and delightful experience when shared with others. If you are about to have your second or third date, taking a cooking workshop together can be a way to break the ice, while you bond and share laughs. If you have a long time partner, learning new skills so you can then surprise each other with special dinners can also help things romantic.
There are plenty of cooking classes and workshops in Madrid. Here are a few places where you can take them.
Cooking Point Calle de Moratin, 11.
Gourmet Madrid Av. De Menéndez Pelayo, 53.
A taste of Spain
Going to the Opera
Who better to share the beauty and artistry of an Opera than your better half? Theatres like Teatro Real (Plaza Isabel II), Reina Victoria (Carrera de S. Jerónimo, 20), and Teatros del Canal (Calle de Cea Bermúdez, 1) are excellent venues to go for an Opera show.
Have a sexy escapade 
If you want to spice up your relationship, how about taking the afternoon or night off for a couple of hours of naughtiness at a love hotel? Love hotels are establishments that were created to offer people the possibility of renting a room for a very short stay, ranging from one hour to one night. Most love hotels have rooms with sensual decoration that are rented for one to three hours. Here are some of Madrid's love hotels.
Luxtal Calle de Juan Ramón Jiménez, 8.
LOOB Av. Descubrimientos, 38.
Zouk Hotel Carrer Isaac Newton,2.
Watch a romantic movie
When you are in a relationship, watching a romantic movie with your partner can be a wonderful experience. Hold hands, share popcorn and a couple of kisses to the sound of the romantic soundtrack.  Here are a couple of movie theatres in Madrid that show movies in English.
Cines Princesa Calle Princesa, 3.
Cinesa Manoteras Avenida de Manoteras, 40.
Circulo de Bellas Artes de Madrid  Carrer de Alcalá, 42.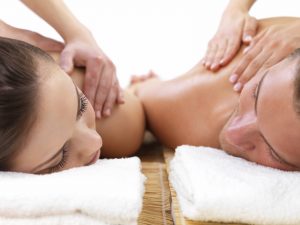 Share a relaxing experience
Sharing a relaxing activity can be a great way to bond with your better half. You can enjoy a jacuzzi session for two at Auditorium Spa (Calle de Suero de Quiñones, 22), a spa circuit with pool, sauna and aromatherapy at Caroli Health Club-Chamberi (Calle Miguel Ángel, 29), or a couples massage at Kenina Thai Massage (Avenida de Concha Espina 18).