Do you crave the feeling of your heart pounding strong against your chest? Of an exhilarating moment where time seemed to slow down but speed up all at once. Do you dream of an out-of-body experience that causes fear and pleasure all at once?
I am calling all thrill seekers and venture lovers in Madrid. I dare you to take on the ultimate adrenaline junkie bucket list: 
No. 7 Paint Ball 
Action Live opened its outdoor space in 1998. Today they have three thrilling locations in Madrid. Each location with an equal amount of stimulating and innovative battle arenas. All locations are open to all level of paintballers. Gather your most skilled soldiers and head over to Action Live.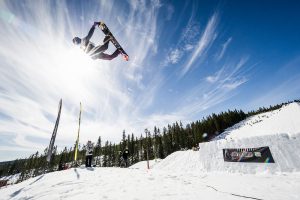 No. 6 Snowboard and Ski
I recently went snowboarding for the first time. I can say there is no feeling like the one you get when you are on top of that mountain shredding away.
Madrid Snow Zone offers 365 days of snow! If this is your first time, they provide beginning level slopes. Black slopes are available for those who dare. Have some fun showing off your skilled tricks. 
For outdoor skiing options, you can go to Puerto de Navacerrada, Valdesqui, or La Pinilla. Puerto Navacerrada is the closest and smallest slopes of the three. La Pinilla is the farthest slope, but it's considered the best in Madrid. For more detailed information about the slopes, click here.
No. 5 Baby Bull Running 
You know what they say, "when in Spain do as the Spaniard do." Wait, no that's Rome. Either way, who hasn't dreamed of being chased by a baby bull? It's time to make your dream of becoming a Spanish torero come true with the Spain Event. Step into the ring and see if you can outrun a bull. 
No. 4 Canyoning / Rock Climb 
Espacio Accion is a rock climbing facility that has been around since 1994. They teach, organize, and realize activities related to indoor and outdoor climbing and hiking. Tighten your harness, watch your step, And whatever you do, do not look down! 
No. 3 Drive a fast car
Make your Fast and The Furious fantasies come true at Jarama circuit. Jarama was the first race track built in Spain. It opened its door in 1967. Today you can enjoy riding your dream car on their racetrack, or Grand Prix or endurance karting. They also offer driving courses for improvement, sport or all-terrain driving.  Vroom Vroom 
No. 2 Bungee Jump
I think by far this is the scariest adrenaline filled activity I will ever dream of doing. Salto Alto offers all type of jumping. Bridge jumping or cliff jumping, anywhere from 20m to 40m, they have you covered. They offer group discounts. Birthday discounts are also available if you are are brave enough to jump on the day of your birthday.
No. 1 Skydive 
It's time to leave everything on the clouds and take the jump of your life. For 23 years Skydive Madrid has had the pleasure of flying through the skies of Madrid. Free fall with a professional or take a course to fly on your own. Whichever you choose Skydive Madrid will help make your flying dreams come true.