Whether we like it or not, for many of us, smartphones have become a big part of our lives.  There are smartphone apps for socialising, business, travelling, leisure, and all manner of communications.  Visitors to Madrid will find a large selection of apps to help them make the most of their time in the city.  Our article on travel apps for Madrid outlines some of the best apps for navigating the city using public transport. But transport is only the beginning!  Here are some of our other favourite apps which could be of benefit for long and short term visitors alike.
Mouhou Madrid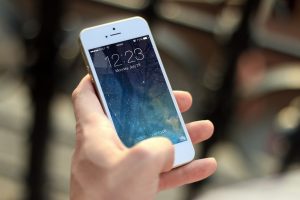 This brilliant little app, Mouhou Madrid, lists current cultural events in the city.  It's updated every day, and tells you where you can find the closest current party, pub crawl, exhibition, concert, and just about anything else you can think of.  It's updated in real-time, so you can catalogue your preferences by the hour! There's a "favourites" feature, and you can share locations and events with friends, create invite lists and meeting points. A highly recommended app for everything that's current and trending in Madrid.
Madrid 360º
MADRID 360º is a great sightseeing app.  Sometimes there are just so many sites, monuments and churches, it's difficult to decide which to see, and which can be skipped.  This app uses 360º photography technology to give you a true preview of all of Madrid's major sites.  How often have you arrived at your planned impressive edifice, only to discover it's covered in scaffolding! With this app, you can still see the fine details of architectural sites, rain or shine.  The app will guide you to your location, as well as give other recommendations for things to see and do in the surrounding area.  A must for sightseers.
Madrid Nightlife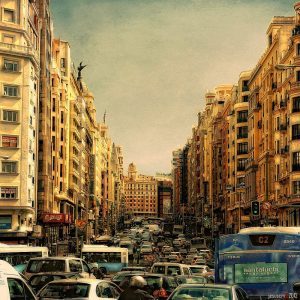 Here's a great app for those who like to party! As the name suggests, Madrid Nightlife is a comprehensive list of Madrid's top bars, clubs, discos and restaurants.  If your plans change, or your favourite disco is full, the "around me" feature will guide you to the nearest alternative. Madrid Nightlife users can also have the app scanned when they pay their bill for discounts and deals at many of the featured locations.
TripAdvisor
Okay, so whilst not unique to Madrid alone, this app is a godsend for travellers in a foreign city.  Not sure where to go to eat? Need to find a reputable laundromat? A doctor? Optometrist? Chiropractor?   TripAdvisor will help you to discover the feel of thousands of Madrid businesses through customer reviews, inclusive of photos, and there's even a forum if you can't find an answer to your questions.  You can leave your own review of businesses and restaurants too.  The "around me" feature will help you to find exactly what you need in no time.