After first getting settled in your new Madrid rental, it is time to set off across this wonderful city and see the sights. Whether you are a Spanish local or an international tourist there are literally thousands of things to do and see in Madrid. Yet if you are a little cash-strapped there are many things to do and see that are absolutely free. Take advantage of these free activities, saving yourself some money and experiencing most of what Madrid has to offer.
Culture
Madrid free activities include some of the best and well-known cultural institutes not only in Spain but in the world. Two of the best and most famous museums in Madrid include the Reina Sofia Museum and the Prado Museum, both of which normally charge an entrance fee. Yet to provide an opportunity to visit free of charge is offered by both institutions, at the Prado Museum, Tuesday to Sunday from 6 PM to 8 PM and the Reina Sofia Museum Monday to Friday from 7 to 9 PM as well. Another amazing treat includes a visit to Madrid's Royal Palace, as the palace is the largest in Europe with over 2800 rooms it is a true cultural significant site to see. Even walking the grounds in the gardens for free can impart some of its culture and history. Another true gem is the Templo De Debod, in ancient Egyptian temple, gifted to Spain residing in one of the parks and provides free admission.
Nature
Echo tourists have arrived across the world to visit some of the most amazing vistas, parks and natural phenomenon in and around Madrid. Madrid free natural activities include some of the most historic parks in the country. The best well-known park in Madrid is the Parque del Buen Retiro, that includes beautiful sculptures and monuments as well as a boating lake. The beautiful vistas on a relaxing summer day can be one of the most thought-provoking and idyllic places to be in Madrid. Plaza Mayor, is a public square in Madrid that offers many historic stories that have played out over its history including public beheadings, royal ceremonies, bull fights, Inquisition trials and many local celebrations. Enjoy some of the best natural areas of Madrid and people watch as the culture unfolds around you.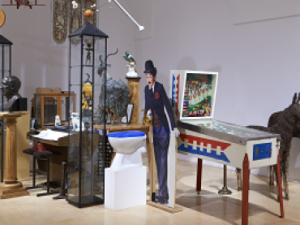 Music
Throughout Madrid free music concerts abound in the many churches, concert halls, parks and other public places. Finding out where local and international musicians are providing free entertainment can be easy by visiting this Madrid free concert listing. Whether you like hip-hop, soul, jazz, classical, pop, modern or even if you are looking for specific instrumental tastes there is something for everyone in the realm of music in Madrid.
After spending a day traveling around the city you will be happy to get back to your long-term rental in Madrid for a relaxing evening in style. Take the time to enjoy all there is in life by stopping to smell the flowers in a public park, enjoying the musical notes of trombone players in central station, or staring in awe at the Royal Palace.