It is an open secret that Penelope Cruz is one of Hollywood's hottest properties with her sensual Mediterranean good looks, which a warning memo to an improved with age. Now Penelope's acting career has been given a major boost having just been named as the next costar in the forthcoming James Bond movie to be filmed in the early part of next year.
And what makes Cruz's castings even more special is that when the film is made Penelope will be already in her 40th year, making her the oldest Bond girl in history, passing UK actress Honor Blackman, who was 39 when she appeared in one of the first Bond movies , Goldfinger more than 50 years ago.
By that time Penelope will be a mother of two children as she and her actor husband Javier Barden are expecting a new baby in the fall. Interestingly Barden, one of Spain's best-known actors, took the role of super villain in the last James Bond movie, Sky fall.
Despite the recognition as international film stars,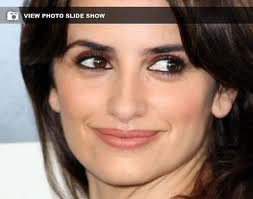 continue to make their home in Spain far away from the bright lights of Hollywood.
If you want to be anywhere near the glamour of this fabulous screen couple, then you should consider spending some time in the city of Madrid. If you're looking out for an apartment for whatever reason the people at ShMadrid should be given the job of helping you. Ideally situated in the center of the city, ShMadrid will always have on offer exciting choice apartments, to suit every taste and budget.
Many critics say that the choice of Penelope Cruz to play alongside the current James Bond, Daniel Craig who is now 45 is a definite acceptance by the film's director Sam Mendes that it is no longer fitting that whoever plays the part of the cool assassin should be no more than five years older than his female co-star.