Almost everyone loves to travel, but to do so often takes great planning and saving. Whether you are a young traveller or an experienced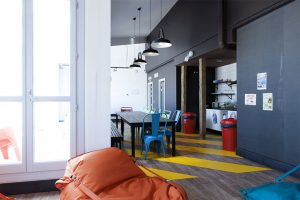 traveller on a budget, staying in a hostel is affordable and a unique way to experience the city. If you cannot afford to stay in luxury Madrid apartments, consider staying in a hostel like Room007. Staying in hostels is becoming a more popular option for travellers, and due to the increase in popularity, hostels are changing too.
Hostel Misconceptions
When many people picture a hostel, they often imagine sleeping on the floor in a cramped room. However, hostels have been becoming more popular and are slowly shedding these misconceptions. When planning to stay in a hostel, the most important thing one can do is research. There are plenty of hostels out there that are beautiful and charming places to stay. If it is rooming with too many strangers that has you feeling uneasy, you can often upgrade to a private room or a smaller dorm room for a slightly higher cost. Common tips for staying in hostels, make use of the lockers and bring ear plugs just in case, it's always better to be safe than sorry. Hostels provide their guests with the chance to interact with one another, allowing you to meet people from all around the world, potentially making new friends and contacts. Hostels come in all different varieties so remember to do your research to find the one best suited or you.
Hostel: Room007
Room007 in Madrid is a hostel that is working to change the misconceptions associated with hostels. The hostel has multiple dormitory style rooms, for a varying number of occupants. The stylish rooms also come with towels, bed linens and shampoo. As well the hostel has Wi-Fi accessible in all areas of the hostel, and a communal lounge space with a kitchen, free computers, television sets, and vending machines. This hostel does not conjure up images of uncomfortable guests with its chic rooms and numerous amenities. Room007 is comfortable and fun, creating a welcoming environment, far from the hostel stereotype where guests sleep on floors, packed 20 people into a room. Also available to guests is a breakfast service, an open air terrace on the top floor and a bar-restaurant for lunch or dinner. With a helpful and friendly staff, who make sure to give everyone an enjoyable stay full of memories, and an affordable cost many people have had enjoyed their experience with Room007.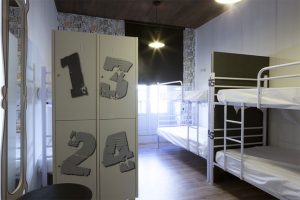 Next time you are looking for a place to stay while travelling to Madrid consider staying in a hostel, the experience can be life changing. Hostels are great for student travellers, but they are not limited catering to that crowd. Hostels can be enjoyed by anyone willing to give them a chance. Do not let the preconceived idea of hostels deter you from experiencing something great. Room007 is both an affordable and pleasing accommodation Madrid has to offer.
Have you ever stayed at Room007 or have your own hostel experience you'd like to share? Please let us know.