It doesn't matter whether it's morning, afternoon or evening. When it comes to enjoying something a little sweet there are plenty of wonderful pastry shops in Madrid you can visit.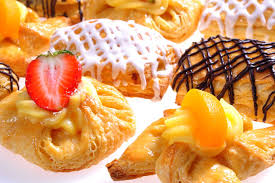 Most pastry shop and bakeries are family run and can be found in many of the city's narrow streets. They are trying to entice you in by displaying their wares in their floor to ceiling windows. Each one can provide you with delicious mouth-watering delights. On display will be everything imaginable that these bakeries Madrid are able to magic up, from delicious cream puffs and French puffs to filled croissant Madrid.
With so many wonderful bakeries and pastry shop Madrid to select from it can prove difficult deciding whose fayre to try. Below we list what we feel are the best pastry shops in Madrid.
1. La Mallorquina
This is considered to be the city's most famous, and has been creating a large variety of sweet treats for well over 100 years. This cafe was founded in the mid 19th Century by Juan Ripoll who originally came from Malta. When translated into English it's name means "Little Girl From Mallorca". Originally the shop was located close to the Gran Via but during the early part of the 20th Century it then mobbed to Puerta del Sol.
The shop is located over 2 floors and upstairs there is seating available. Meaning you can try one of their flat croissants filled with dark chocolate (Napolitana con Chocolate) with a coffee.
2. Antigua Pastelería del Pozo

It has been given this name for good reason. This particular pastry shop has been open for well over 180 years. Every one of the treats on offer is handmade and baked on site in the ovens which are located underground.
Here is one treat available that most bakeries only serve once a year. We are talking about Roscón de Reyes. This particular pastry is made up of sweet yellow bread that is shaped into a ring and then topped with sugared fruit. Often you'll find that it is filled with whipped cream, so definitely not great for the waistline.
Normally this particular treat is only served at Christmas, but here they choose to serve it all year round.
3. Mama Framboise
It is here you'll find that the bakeries talented young chef Alejandro Montes has brought traditional French pastry traditions to the city of Madrid. Here you have the opportunity to try such favourites as crepes, macarons as well as 7 different kinds of croissant.
But it isn't all about the sweet delights here, as you have the opportunity to try some delicious savoury treats as well.
4. Pastelería Nunos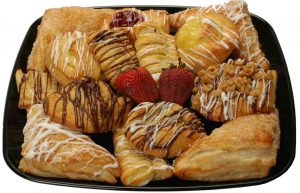 This is a pastry shop like no other, as it has managed to give traditional Spanish baking a more modern twist. This shop has only been open for just 10 years, but has earnt a reputation for making amazing pastries. One treat you must try on a visit here is their Buñuelo de viento. Small balls of fried dough often filled with cream.