Spaniards are big music lovers, from traditional Flamenco music to super modern electronic beats, there is always something new or extremely good under the horizon. There is a difference though between the local Spanish artists and foreign artists. Local, folkloric artists are sometimes extremely popular although sometimes its hard to tell why. You are probably familiar with Julio Iglesias, original from Madrid, and who still has millions of fans all over the world, but do you also know who Rocio Jurado was? Exactly, you probably don't have a clue, but if you live in Spain you should at least get familiar with some of them.
La más grande (The greatest)
One of the oldest, most recognized copla* artists in Spain who has unfortunately has past away too young because of pancreatic cancer in 2006, is Rocio Jurado, also known as La más grande (The greatest). Originally from Chipiona, Cadiz she is still especially famous in Andalusia. She sung mostly copla music, which is like a mix between Flamenco and Spanish pop/folk music.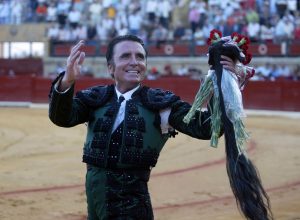 La Mas Grande sold over more then 17 million discos in her life and was married to famous bullfighter José Ortega Cano, who rumours say he is actually gay and now in jail as he killed someone in a drunk driving accident in 2011. The son they adopted, Jose Fernando, also made the tabloids last year when he provoked a riot in a prostitute club, and was sentenced to 4 months of prison, and is at the moment in rehab dealing with his coke addiction. In the seventies and eighties Rocio had her mayor hits with mostly incredible tear jerking, romantic ballads like "Como una ola", Lo siento mi amor, Como yo te amo. Hilarious, historic videos are online on Youtube if you fancy a ride back to the seventies and eighties in copla style.
Lola Flores
Another famous C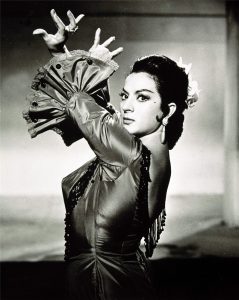 opla artist who also has passed away was Lola Flores. As a native of Jerez de la Frontera, Cadiz (Andalusia, Spain) Lola Flores was a real icon of Andalusian folklore and the Spanish Gypsy culture, recognized throughout Spain as well as internationally. She became a famous dancer and singer of Andalusian folklore at a very young age, performing flamenco, copla, and chotis and appearing in various movies from 1939 to 1987. She lived a rather turbulent life and in 1991 Lola was prosecuted for tax offences, her mother died and her son Antonio developed a drug addiction, and died two weeks after his mother in 1995.
La tonadillera
Our last artist is still alive, Isabel Pantoja, also known as La tonadillera, and is just a famous for her personal life as well as her music. Of Gypsy descent, María Isabel Pantoja Martín was born in the Sevillian neighborhood of Tri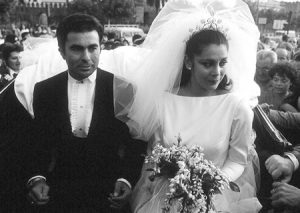 ana, considered the cradle of flamenco. She was a child performer who flourished into a popular solo artist on the back of her talent for coplas. She has released more than a dozen albums throughout a career spanning many decades and is known for her distinctive Andalusian style. Pantoja became even more famous when she married a successful bullfighter, Francisco Rivera Paquirri, in April 1983.The wedding took place in Seville on the 30th April 1983. The press named the wedding as "the wedding of the year". Thousands of people surrounded the church waiting for the arrival of the bride and groom who came in Horse carriages. Paquirri met his death in the ring less than a year and a half later, adding to the larger-than-life image of romance and tragedy surrounding the singer. Pantoja has a son with Paquirri named Francisco José Rivera Pantoja, better known as Kiko Rivera or Paquirrín who is now a famous tabloid star and recently starred in the latest Big Brother series and unfortanely has not inherited the good looks of his father. Isabel also has an adopted daughter who also recently made the tabloids by getting pregnant at 18.

At the moment Isabel herself is in jail as she was found guilty of money laundering when she was dating back then married ex-mayor of Marbella, Julián Muñoz, who is also now in prison, having been sentenced to six and a half years by the Supreme Court for money laundering and bribery. Munoz's ex-wife Maite Zaldivar was also found guilty of helping her ex-husband launder money and is also in behind bars at the moment. Besides all her personal set backs Isabel Pantoja is still very popular among a lot of Spaniards. The secret of her success is probably her mix of traditional elements (flamenco typical dress, gesture, voice) with more modern ones (arrangements, staging) that seem to be a great factor for her ongoing success.
*Copla Music= Appearing in Spain at the beginning of the 20th century, Copla is a traditional artistic genre combining music, lyrics and interpretation. Other names have been given to this genre, namely Spanish song, Andalusian copla or folklore song. Lyrics in coplas address subjects such as love, disappointment, jealousy, sadness or happiness.