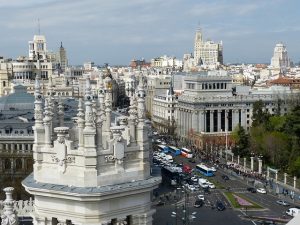 Whilst Madrid has to compete with the likes of the trendy lifestyle in Barcelona, and the fantastic beaches of the Costa del Sol, this is a city that is still managing to win the hearts of the many people who choose to visit it.
Throughout the year there are plenty of wonderful things to do and see. Whether you would like to explore its historic sites, do a little bit of shopping or try some amazing food, Madrid has got it all.
Here is our guide to just a few things you can do when in Madrid.
1. Puerta del Sol
Located in the heart of the city, this is the perfect place to begin your exploration of Madrid from. Begin exploring the city from the plaque that mark's Spain's kilometre zero located in front of Casa de Correos. This is the home of Madrid's government.
2. Gran Via

This street is north of Puerta del Sol and is where you can find some of the most well preserved art deco and nouveau buildings, before then heading on to Plaza Mayor. This part of the city dates back to the 17th Century and why not relax a while sitting at one of the many cafes enjoying a cafe con leche.
3. Palacio Real (Royal Palace)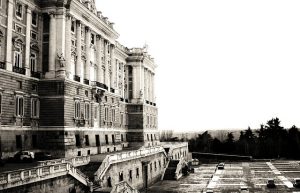 This is the official home of Spain's royal family and was built in the 18th Century. Spend a little time exploring the various rooms that are open to the public as well as it's splendid gardens. Unfortunately you won't be able to catch a glimpse of the royal family as they have now chosen to live elsewhere.
4. Get Away From The Hustle And Bustle

Madrid is a city that never seems to sleep yet there are plenty of places where you can relax and unwind. Why not head over Parque Del Buen Retiro or as it is more affectionately known as by the locals of Madrid "El Retiro". There are plenty of tree lined walks you can enjoy, along with several ponds filled with fish. You might even want to have a go on the boating lake as well.
5. Enjoy Some Tapas And Churros

Rather than limiting yourself to enjoy the breakfast on offer at your hotel head out to a cafe and enjoy some churros with hot chocolate. The best place to go for these is San Gines, which you'll find in an alley located between Puerta del Sol and Plaza de Opera. The great thing is that you'll find this place is open 24/7, so the perfect place to go after a night of dancing in one of the city's many clubs.
As for tapas many of the bars located in La Latina offered some of the best in the whole of Madrid. If you happen to be in the city in October then make sure that you take in the Tapapies event that happens in the Lavapies district of the city. Here you can enjoy tapas with a bottle of beer for just a couple of euros.