When it comes to visiting Madrid it is possible to do so on budget. There are numerous activities and places that you can visit that won't cost you anything. I myself have spent many a pleasant hour enjoying some of the various free things in Madrid listed below.
Admire Its Spanish Architecture
Most people feel t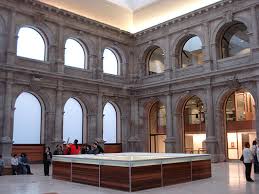 hat the architecture you seen in Madrid pales in comparison with that to be found in city's such as Berlin or Paris. But to me it will also remain a display of some of the most amazing neo classical in Europe. Begin your walk from El Retiro Park before heading to the Royal Palace. You time won't be wasted as you enjoy the charm and style of buildings in Madrid.
Explore Its Narrow Alleyways
A particular part of Madrid to explore is the downtown area. As you wander through it you seem to find an amazing selection of different restaurants, as well as decorations. One place worth a stop off during your wanders is the Museo del Jamon. Here you have the opportunity to try a local delicacy, Iberic Ham.
Watch The Parade Of The Royal Guards
Alongside the royal guards that guard Buckingham Palace those that are in position at the Palacio Real de Madrid are among the most impressive and fancy in all of Western Europe. Just as in London every Wednesday between 11.00 and 14.00 you can watch the changing of the guard. This ceremony takes place on this day every 30 minutes.
Chill Out in El Retiro Park
Of all the parks in Madrid this isn't only the largest but also one of the most beautiful. It allows you to enjoy Madrid at a more sedate pace. You can either just sit down and relax or wander around it enjoying the many sculptures on show. Plus you may want to consider a visit in the evening when a stroll around the lake will be lovely.
Visit The Prado Or Reina Sofia Museums
When it comes to thing to do in Madrid no visit is complete without a visit to one of its many museums. But rather than having to pay fees to enjoy the Prado or Reina Sofia there are certain times of the day when you can enter for free. From Monday to Saturday free access is available from 18.00 to 20.00 and on Sundays from 17.00 to 20.00 at Prado, whilst access to Reina Sofia is available from 19.00 to 21.00 every day.
Make Friends With A Street Performer
During a visit Madrid you'll come across numerous street performers. But why not find out who is behind the mask as you may be pleasantly surprised.
Enjoy All That Puerta del Sol Offers
This is the most popular of all the plaza's (squares) to be found in Madrid. Yep you can enjoy a spot of shopping if you want. But I love to just sit and watch people go by.
Have Some Fun With Madrid Statues
Everywhere you look in Madrid there are statues erected of just normal people. Sometimes however you may find it hard to distinguish between these and the street performers.
Once you find them why not do as others have done and dress them up with some really crazy accessories and take a pic with them.
Sample Some Tapas For Free
The story goes that workers would order large amounts of alcohol at lunchtime and couldn't perform their duties as well afterwards. A law was passed and owners of these establishments were obliged to serve small snacks with each alcoholic drink to help reduce its effects. The word tapas, comes from the Spanish word "Tapar," which in turn means "to cover". There are still plenty of bars where after ordering a beer for 1 Euro you can enjoy a free snack as well.