Although carnivores seem to rule the city in Madrid, every day more and more excellent bars, shops and restaurants for vegetarians seem to pop up which is quite remarkable in a city that seemed to be ruled by only meat lovers before.
Besides this, Spanish fruit and vegetables are wonderfully fresh all year round, and most restaurants and bars always have something green on the menu as well. Just make sure its not mixed with meat before ordering though.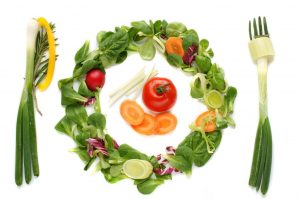 Alcachofas (artichokes), esparragos (asparagus) and champioñes (mushrooms) are almost always on any Spanish menu, and also an excellent vegetarian dish is pisto, normally served with fried eggs, very similar to a ratatouille made of red and green peppers, unions and tomato. Other vegetables dishes are escalivada (oven roasted vegetables mainly found in Catalyuna), pimientos rellenos (stuffed peppers), garbanzos con espinacas (chickpeas with spinach, mainly in the south), menestra de verduras (variety of fried vegetables) and of course the ever famous tortilla de patatas (Spanish omelette).
Vegan Shops in Madrid
In Madrid the recent opened organic food store Herbolario Navarro on Calle Fuencarral is an excellent choice to shop for all kinds of organic and vegan products, and offers a wide range of vegetarian products besides a small selection of ecological fresh fruit and vegetables as well.
One of the biggest is probably Ecocentro though which has besides an excellent buffet restaurant, two large shops where you can buy any organic and ecological fruit or other vegan products. They also have a bookstore on the first floor above the shop where you can find all kinds of natural, spiritual and self help books. The centre also organises a wide range of any (spiritual) activities and also offers all kinds of classes like yoga or macrobiotic cooking classes.
El Vergel is a similar centre and also offers besides a restaurant, a large shops with all kinds of biological and vegan products.
Vegetarian Restaurants in Madrid
Madrid has quite a large offer of vegetarian restaurants but sometimes the do close as soon as they have opened up. Here below a list of the most famous ones.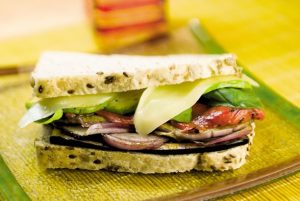 El Estragon Vegetariano Plaza de la Paja, 10
Small Madrid vegetarian food restaurant near metro La Latina, off a quiet square by the Palacio Real. Serves veggie food and desserts in a nice environment; a few vegan options. Pretty expensive.
Yerbabuena, Calle Bordadores,3
Handily located right off the Calle Mayor, this contemporary spot serves up a good value menú del día.
La Bio Tika, Amor de Dios, 3
Located nearby plaza Santa Ana is vegan friendly and macrobiotic, also has a
small shop.
Al Natural Calle Zorrilla, 11
This city centre vegetarian establishment, very close to the museums, has been serving healthy, fat-free food since 1994. The ingredients, largely organic, come from their own plot of land just outside Madrid.
El Vergel Paseo de la Florida 53
Popular restaurant offers a large menu with vegan options clearly marked. Also a large health food store upstairs.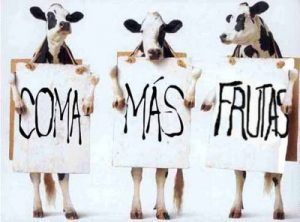 El Granero de Lavapiés Calle Argumosa, 10
Located in one of the busiest shopping streets in the Lavapiés district, this vegetarian restaurant is one of the oldest in the city.
Artemisia Sol – Calle Tres Cruces 4
This is located just off Gran Via, very central to everything. It is a vegetarian restaurant with vegan options clearly marked on the menu. The menu posted on the window of the restaurant does not match the one they actually use; so do not expect to order what you planned on if using the display menu as a guide.  Waiters don't seem to be very friendly.