There is little that can be done about life's longing for itself and it can happen that young families coming to spend some time working and living in Madrid might find an expected or unexpected new arrival joining the family during their stay.
That's why many young families who have an eye for expansion will not want to take too many chances when it comes to choosing accommodation when they move to the city. They will be looking for a reliable and trustworthy estate agent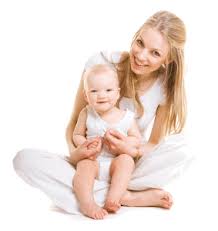 to suit their needs, and trustworthy and reliable is one of the best accolades you can bestow on ShMadrid, who themselves are relative newcomers to the city. However, in the time they have been offering their services to newcomers to the city ShMadrid have earned themselves a forced class reputation, as a place to go when it comes to finding warm and affordable Madrid apartments for rent.
Related article: Great nursery schools in Madrid
Should this piece of good news arrive during a stay in Madrid, that is no reason to panic and make plans to cut a stay in the city shorter.  A short look around the city will show that the locals are adding new additions to their families all the time in Madrid, and there is no reason to suspect that the medical standards relating to pregnant women are any less than you'd expect anywhere else in the world. In fact, the truth is that irrespective of whether the pregnant mother elects to choose private or public care, the standards are acceptably high.
Maternal resources in Madrid
In Madrid, Spain's largest city, the maternity facilities on offer are wide ranging and comprehensive. If you visit MumAbroad, for example, you will find a wide range of local services in the city, including maternity services, various childcare services, courses and workshops for kids, and much more. Those families who choose to use a public health service when their baby is born will find themselves visiting one the city's larger facilities, which tend to be somewhat impersonal although efficient. For example, you can receive specialized prenatal and postnatal care at Hospital Universitario La Paz and Hospital Sanitas La Moraleja. You can also view a full list of Sanitas Hospitals in Madrid here to find which is closest to you. For non-Spanish speakers it can be a challenge working with these hospitals, which means that most expatriates living in Madrid usually prefer to have the prenatal and postnatal care as well as the birth itself under the supervision of smaller private clinics where at least English is always spoken and all of the costs will be covered by their private health insurance.
Related article: Acupuncture Centers in Madrid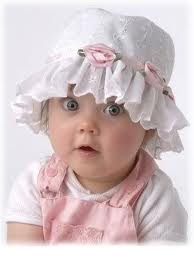 Once mother and baby make it home, they may well be entitled to some statutory maternity leave, which in Spain extends for just 16 weeks. Recently, paternity leave in Spain was extended from 15 days to 16 weeks as well, giving it the same time frame as maternal leave.
So if you get the news that the stork is about to visit when you're living in Madrid there should be no cause for panic. Instead, you should place yourself in the competent hands of Madrid maternity services.