January
January 1st New Years Day
On the 6th of January the Spanish people celebrate Dia de los reyes, or Three Kings Day. This is the official day of gift-giving in Spain, instead of December 25th.
March
March 24 Maundy Thursday
Famously known as Holy or Good Thursday, this holiday celebrates the day of the last supper Jesus had with his disciples, and the night when Jesus was betrayed by Judas.
March 25th Good Friday
May
May 1st Labor day
May 2nd Community Festival of Madrid
Comunidad de Madrid is a holiday that is celebrated exclusively in Madrid. This day marks the occasion when the citizens of Madrid rebelled against the French occupation. Despite the result of the rebellion, in which many died and others were incarcerated, the action inspired future rebellions, leading to the start of the Peninsular war and independence of Spain from France.
May 15th Feast of San Isidro
San Isidro was a poor farmer married to Santa Maria de la Cabeza. Despite their humble conditions, Isidro and Maria often donated food to the poor. Their generosity made them famous all across Madrid.
San Isidro is not only the patron saint of the laborers and the peasants but is also the patron saint of Madrid. On the 15th of May, people go to San Isidro's meadow to drink the holy water of his fountain and to celebrate him.
The Feast of San Isidro is celebrated during nine days, bringing concerts, dance and other attractions to the city.
August
Agust 15th Assumption Day
This religious holiday celebrates the death of Mary and the assumption of her body into heaven.
October
October 12th Hispanic Day
Spain's National Holiday is the day where the country celebrates the day when Christopher Columbus arrived to the Americas. Madrid commemorates this day with a huge military parade and other festivities.
November
November 1st All Saints day
The Dia de todos los santos is a day when people go to the church and visit the graves of their loved ones.
December
December 6th Constitution day
This is the day when Spanish people celebrate the approval of the Spanish constitution by the people in 1978, the day that Spain became a democracy.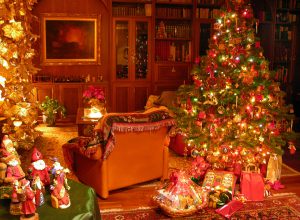 December 8th Immaculate Conception Day
The Immaculate Conception Day is the day where people celebrate the conception of Mary, mother of Christ.
December 25th Christmas day
December 26th Christmas Holiday