Although more then 3 million people live in Madrid, it is still possible to find some secret and hidden places unknown to the general crowd. Here below you can find some great secret spots suitable for any occasion.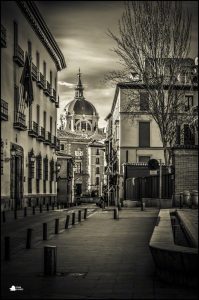 The nun´s garden
This little park in the city centre is hidden away behind the tax office building but perfect for a quiet lunch, a romantic date or to read a book.
Calle Sacramento 7 (metro opera)
Adam & Van Eekelen
Upstairs you can find an amazing shop-bar where you can enjoy fabulous gin & tonics. Downstairs, behind a secret door you can find the more modest whisky bar.
Calle del Pez 36 (metro Noviciado)
Secret Sweet Treat
This monastery, called Convento de las Carboneras is still run by nuns and here you can buy some of the best homemade sweet treats still made in Madrid. The nuns are not allowed to expose themselves to the outside world so you have to tell your order to a nun who stands behind a wooden gate, after ordering she will place the sweets on a circular sliding tray.
Plaza del Conde de Miranda s/n.
Hidden Garage Bar
Behind this Garage D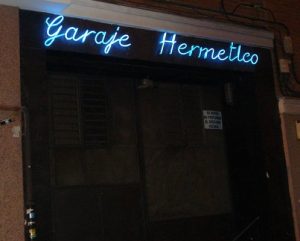 oor you will find a rather eclectic crowd of next door lawyers mixed with the next door neighbours. Great to have some beers with friends, or to play some pool.
Calle Eugenio de Salazar 56, (metro cruz del rayo)
Romantic Picnic place
Nearby metro station el Caprichio can find the Parque del Caprichio, a real fairy tale park full with statues, ponds, and small palaces. It is only open in the weekend so best to check the website before you go.
Late night snack at Laidy Pepas
If you get hungry at three in the morning and you live in the centre, you can always visit this hidden, late night restaurant in Chueca for an excellent plate of pasta in a kind of surreal surrounding. Everything seems possible here and you will never be bored by the alternative crowd.
Calle San Lorenzo 5 (metro Tribunal)
Wonderful Cherry Tree experience
In April head to the park of Quinta del Molinos, at the end of calle Alcala, sometime in spring you will find this park full with blossoming cherry trees. A wonderful image, and great spot for photographers.
Kike Keller
During the day this shop sells modern furniture but at night transforms into a sophisticated bar for the more modern crowd.
Corredera Baja de San Pablo 17 (metro Callao)